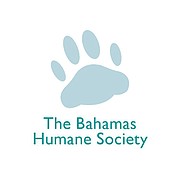 THE Bahamas Humane Society reportedly receives between 10 to 15 complaints daily about animal cruelty.
The organisation's head says animal cruelty is out of control.
BHS President Kim Aranha said she was distressed over a social media video of a woman beating a kitten with a belt as people laughed in the background.
"There is no empathy and compassion for each other and God's creatures," she told The Tribune. "I am very sad for The Bahamas right now because I think it is a very dark period, and I don't understand why people are so devoid of compassion and empathy. I think it is a national epidemic."
Mrs Aranha said animal protection laws are not being adequately enforced.
"The kindness of animals does not seem to have a priority on anyone's plate in The Bahamas, and I find it distressing," she said.
She said the Department of Agriculture appears overwhelmed with animal issues. She believes there should be separate sectors for dogs, cats, surrey horses, and pigs.
Mrs Aranha's comments came after a viral TikTok video claimed pigs at Celebrity Eco Adventures, an excursion business in Grand Bahama, were being mistreated.
The Ministry of Tourism said it is investigating the matter.
"I see this as a perfect example of how people are thumbing their noses at the laws of the land because they know they won't get punished," Mrs Aranha said. "Whoever these people are, whether they are connected is absolutely irrelevant. There is a way you treat animals and a way you don't."