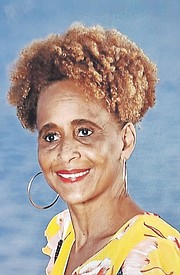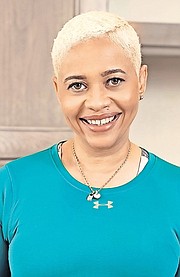 By BRENT STUBBS
Senior Sports Reporter
bstubbs@tribunemedia.net
Veteran marathoner Ebbie Jackson wants to do all she can to help raise funds to assist those dealing with cancer.
This weekend, Jackson, a 16-year survivor of cancer, will be competing in the half marathon of the Life Time Miami Marathon and Half before she heads off to Toyko to compete in another marathon. She will then travel to Boston in April.
She has teamed up with Melissa Major, a 21-year survivor of Non- Hodgkins Lymphoma, who has formed the MD Patient Navigation, which is designed to help survivors and caregivers on the challenges associated with life during and after cancer treatment.
Over the course of the year, Major will host a series of community survivorship events and programmes, including;
A No Survivor Alone series that will take place on the first and third Saturday of every month.

A survivorship online meetup where survivors can meet on Zoom or Google.

A meet the expert quarterly panel discussion for local experts to provide relevant information from prevention, detection, diagnosis, treatment, and support, to end-of-life care.

A Cancer Symposium that will feature internationally renowned clinicians, scientists, researchers, and health professionals presenting and discussing the latest evidence and perspectives on issues at the intersection of diet, nutrition, physical activity and cancer risk and survivorship.

A Monitoring and Evaluation programme or event that will be followed with an evaluation and report with a view to improving future programmes, events, or financial performance.
Jackson is encouraging persons to join her by donating any amount starting from $6, to any amount that contains the number six, to the fund that will assist Major in achieving all of her goals during the year. In return, Jackson will be competing in a series of marathons that will be earmarked towards the MD Patient Navigation.
"The purpose of doing these marathons is to raise money for the programme," said Jackson, an ophthalmologist by profession, who operates Palmdale Vision Centre.
"We know that just about every family has been affected by someone who is afflicted with cancer and so we just want to help ease the burden."
On the same day as the marathon on Sunday, Ebbie and her husband Theodore Jackson will be celebrating their 29th wedding anniversary as the happy couple begin their quest to start the year long drive to assist the programme.
While she's not a competitive runner, Major said she supports Jackson every step of the way in her endeavours and, together, they have joined hands to encourage persons to give back to any charitable organisation.
"I've already done over 20 marathons and almost that same amount of half marathons," said Jackson. "It's now my life and if I do it for a worthy cause, then I'm all for it."
Persons wishing to assist the MD Patient Navigation can contact Major at 242-557-1693, or email melissa@ mdpnav.com. They can view her programme on the website www. mdpnav.com
Major has advanced her cause by working with notable experts in their field including Susan Roberts, the founder of the Cancer Society of the Bahamas, the late Dr. John A. Lunn who contributed to medical research and advancing health care in The Bahamas, the former US Ambassador Ned L. Siegel co-founder of the Bahamas Breast Cancer Initiative Foundation, Dr. Steven Narod a world-leader in the field of breast and ovarian cancer and the team of local Oncologist in the Bahamas.
She is a member of The Bahamas Country team for the development of a National Cancer Registry and the development of a National Cancer Control Plan. Committee lead for the Healthy Bahamas Coalition Cancer Awareness under the Ministry of Health. Melissa's current memberships include - The Alliance for Professional Health Advocates and Academy of Oncology Nursing Navigators (AONN), Florida Oncology Navigators Network and Komen Navigation Nation.
Major is a mentor and wellness authority who works with individuals to help them with food and lifestyle changes. She holds several certifications from the Institute for Integrative Nutrition, American Association of Christian Counsellors, Reiki Shoden Practitioner and Mad Dogg Athletics. She is also a 2015 Bahamian Icon Award Nominee for Humanitarianism.