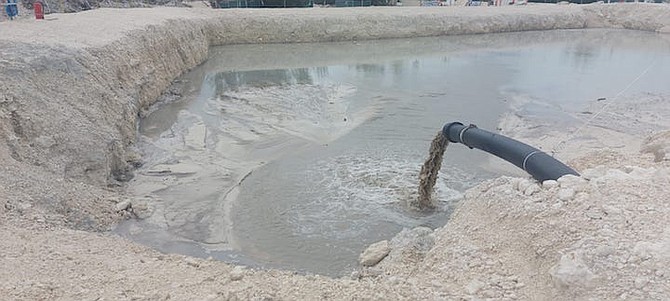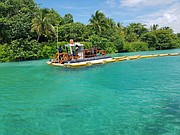 By DENISE MAYCOCK
Tribune Freeport Reporter
dmaycock@tribunemedia.net
GRAND Bahama boaters and vessel operators are warned to be careful at the Fortune Bay Canal where dredging is underway.
Lucaya Services Company Limited (LUSCO) has commenced a maintenance dredging project and is repairing damaged jetties in the area from June through October.
The marine dredging and jetty repair activities are being conducted from 7am to 7pm Monday to Saturday.
"LUSCO urges operators of vessels of all types to exercise extreme caution and care while navigating the Fortune Bay Canal area during work hours and off-hours when equipment and markers may be in the area," the company said.
Mariners are advised to remain a safe distance from the dredger, booster, buoys, underground and above ground cables, pipelines, barges, derricks, wires, and related equipment.
They should also take heed to published mariners warnings and signage posted in the waterway near the construction zone.
LUSCO noted that landslide works in preparation for maintenance dredging and jetty repairs at the inlet to the Fortune Bay Canal are completed and marine activities have started.
Charisse Brown, CEO and President of the Grand Bahama Development Company Limited, said their teams are working diligently to make certain work progresses safely and as planned.
Phoenix Engineering Limited and A&D Gaitor's Equipment Rock & Sand have been contracted for the project.
The Grand Bahama Port Authority and its Building and Development Services Department have also assisted.
Ms Brown stated that LUSCO will provide residents and the boating public with continued updates about the ongoing works and potential impacts to traffic in the waterway and onshore areas.
"We understand the significance of the Fortune Bay Canal to our residents and the boating public," she said.
LUSCO continues to serve residents by providing ongoing maintenance and upkeep of Lucaya's infrastructure, including roadways, waterways, and ocean inlets in the Freeport and Lucaya areas. Residents are encouraged to follow the LUSCO Facebook page for further updates.