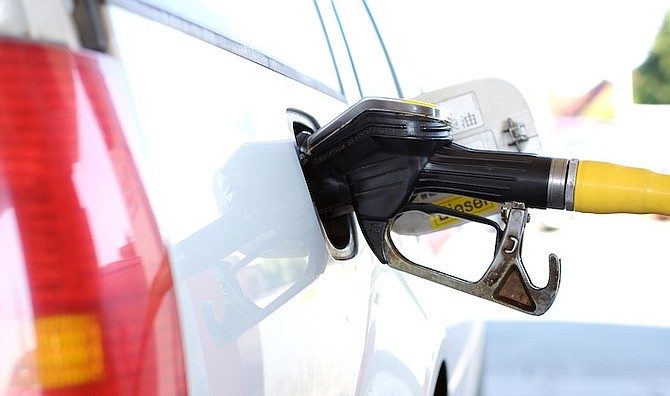 By YOURI KEMP
Tribune Business Reporter 
ykemp@tribunemedia.net
Gas station dealers are mulling a sector-wide shutdown this month amid growing concern about the ability of the industry's fixed price controlled-margins business model to cope with a variety of cost increases. 
Vasco Bastian, the Bahamas Petroleum Dealers Association's (BPDA) vice-president, told Tribune Business yesterday that the industry has not received a government response to their calls for margin increases and some members want to raise the pressure by staging a two-day shutdown protest in the near future. 
"A shutdown of the industry is the last thing I want to do. I am against this. But what do I do when most of my members are irate at the lack of action and consideration from the Government on their concerns?" Mr Bastian asked.
"It's been 15 months that we have been talking with the Government and we are beyond a stalemate. We have tried to meet with the minister of economic affairs, but he's unavailable along with the Prime Minister. We can't get access to the Prime Minister and the only person we can see occasionally is Simon Wilson (financial secretary)." 
Retailers have urged the Government to increase their margins by up to 50 percent to help compensate for higher oil prices. This would raise their margins by 27 cents per gallon of gasoline sold, taking them from 54 cents to around 81 cents.
However, Michael Halkitis, minister of economic affairs, previously ruled out a margin increase - especially at this time - for fear of adding to the burden for already hard-pressed consumers who are grappling with surging inflation and rising living costs.
Meanwhile, high franchise fees that the dealers have to pay to the three oil wholesaler suppliers, Esso (Sol Petroleum), Rubis and Shell (FOCOL Holdings), plus banking fees are other issues the sector wishes to address. Mr Bastian said: "We've also written the Government in December 2022 and no reply was received, and so we are beyond crisis now. We came to the table in good faith with the Government, but the Government to this point is just ignoring us." 
Admitting that the Government "never made any promises" to the BPDA, Mr Bastian added: "The Government said they will look at everything but they didn't make any promises to anybody. We came to them with our concerns when the price of fuel was $7.39 last August, and we told the Government that this is our position and we need them to intervene.
"We asked the Government to sit around the table and let's negotiate this and make some adjustments from where we sit. We are asking the Government, at the end of the day, that if we can't make a profit, then let us break even and that's where we're at." 
While there are no immediate plans for gas station closures at present because many operators tend to "survive in spite of" the industry's business model, Mr Bastian cannot say for certain how long this would last. "We are now at a point where we are unified and the people of this industry have said that enough is enough, and I hope we don't have to shut down for a day or two. I really hope we don't because that is the straw that will break the camel's back," he said. 
"I've always been opposing shut downs in my position as vice-president, and I have encouraged my members to now look at that as an option where we will inconvenience the motoring public and even ourselves to a certain degree. That is not the way to go. But right now my members are using profanity at me to shut down these stations, and I am telling them that under no circumstances do I want to do this, but if my hands are tied then I have to go along with the majority." 
Gas stations are facing a variety of current and future cost hikes that they have to meet from fixed gas and diesel margins. With those margins lacking any flexibility, gross profits and other financial indicators are shrinking. The minimum wage increase and attendant National Insurance Board (NIB) cost increase has hit dealers hard, increasing their wage bill, and they also face the upcoming hike in Bahamas Power & Light (BPL) bills via the fuel charge.
Turnover-based Business Licence fees are also due by end-March 2022. Last year's oil price spike following Russia's invasion of Ukraine meant dealers revenues increased, due to higher gas prices, but their profits did not alter because of the fixed margins. As a result, they are now faced with paying much higher Business Licence fees to the Government, with several calling for the fixed margins to be adjusted to a percentage.
The only two factors that the Government can influence are the taxes it earns per gallon of gas and diesel sold, which are understood to be around a flat $1.10 plus 10 percent VAT, and the retailers' fixed, price-controlled margins that have made the industry a volume-driven business. Retailers currently earn a fixed $0.54 per gallon margin on gasoline, and $0.34 for diesel.
These figures do not change when gas prices go up, meaning that gas stations face having to pay the wholesalers - Rubis, Esso (Sol Petroleum) and Shell (FOCOL Holdings) - more to purchase their fuel inventory despite their own net per gallon revenue staying the same.
The increased turnover thus results in gas stations paying higher Business Licence fees while revenues remain the same, helping to push gross margins in some instances below 10 percent. Retailers still have to pay staff, rent and other expenses from that depressed gross margin, with the increased cost of fuel straining cash flows and credit lines. Increased use of the latter also results in higher bank fees and such like.