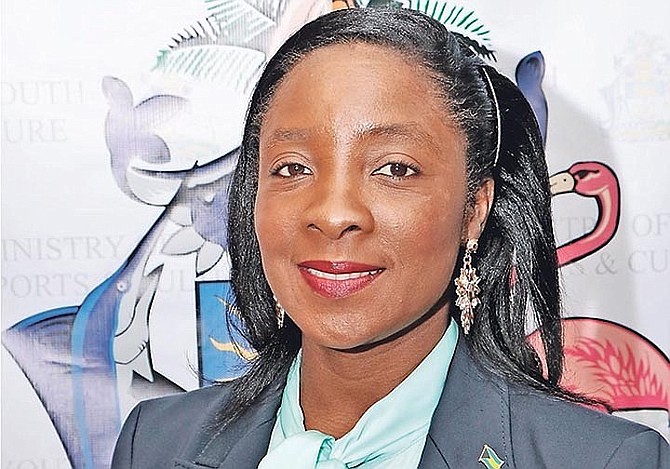 By PAVEL BAILEY
Tribune Court Reporter
pbailey@tribunemedia.net
FORMER Cabinet minister Lanisha Rolle was granted bail yesterday after being taken to court to face allegations that she fraudulently awarded contracts in excess of $750,000 while in office.
The former Minister of Youth, Sports and Culture, 46, her husband Vontenken Rolle, 45, Alfred Mortimer, 53, Godfrey Burrows, 54, and Wilfred Rolle Jr, 57, all appeared calm when they appeared before Senior Magistrate Carolyn Vogt-Evans.
Mrs Rolle faced one count of bribery and 14 counts of conspiracy to commit fraud by false pretences, with these charges being in connection with her time as minister from 2019 to 2021.
Vontenken shared a charge of conspiracy to commit fraud alongside his wife. Mortimer, who is a waiter and Vontenken's uncle, faced a single bribery charge.
Burrows faced a charge of fraud by false pretences and an additional charge of conspiracy to commit fraud by false pretences.
Between June 28, 2019, and August 2, 2019, it is alleged Mrs Rolle fraudulently gave a contract for work at South Beach Pools valued at $36,255.82 to Intercostal Development and Construction. Between October 7, 2019, and December 27, 2019, Mrs Rolle allegedly gave another $6,775 contract for work at the South Beach Pools to the same construction company.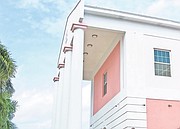 Contracts worth $265,000 and $30,800 for South Beach Pools projects were allegedly given to Julia Johnson by Mrs Rolle between August 22, 2019, and May 5, 2020. During the same timespan, a contract of $30,850 was allegedly falsely awarded to Restoration Maintenance and Landscaping for the same project.
 Another $27,450 and $36,800 in contracts were allegedly awarded to TCS Construction in 2019. That same year, $16,200 and $28,500 was allegedly given to CAM Enterprises for the same South Beach Pools project. An additional $49,560 was given to Munroe's Landscaping for the alleged same project.
 On November 9, 2019, Mortimer is alleged to have offered a bribe to a public servant to secure the contract for works at the Grand Bahama Sporting Complex.
 Between June 29, 2019, and July 31, 2019, Burrows fraudulently obtained $34,690 for the South Beach Pools project issued to Miller's Masonry, Carpentry and Maintenance having conspired with Rolle Jr to do so.
 Then on January 1, 2020, through November 9, 2020, Mrs Rolle is further alleged to have accepted a $48,303.74 bribe for the Grand Bahama Sporting Complex Project issued by the National Sports Authority to G&C Landscaping and Maintenance.
 She is further alleged to have fraudulently given out another contract of $9,500 for Grand Bahama Sporting Complex to Avyeon General Maintenance Company.
 Between February 1, 2020, and July 8, 2021, prior to her resignation as minister, Mrs Rolle allegedly fraudulently awarded a $228,000 contract for National Tennis Centre grounds and National Baseball Stadium grounds to Restoration Maintenance and Landscaping.
 Finally, during that same timeframe, Mr and Mrs Rolle are accused of fraudulently awarding a contract of $168,000 for work at the Kendal GL Isaacs Gymnasium to Julia Johnson.
 Due to the nature of the offences, none of the defendants were required to enter a plea in court at that time. The accused were informed that the matter would proceed to the Supreme Court by a voluntary bill of indictment (VBI).
 Mrs Rolle was granted $150,000 bail for the charges against her; her husband was granted bail at $50,000. After Magistrate Vogt-Evans noted they are both professionals, they were both informed they are expected to sign in at Central Police Station on the last Monday of every month.
The remaining defendants were granted bail at $10,000 each. Mortimer is expected to sign in at Elizabeth Estates Police Station the last Sunday of each month, Burrows at the Grove Police Station the last Friday of each month and Rolle Jr at the Carmichael Police Station the last Thursday of the month.
Mrs Rolle was represented by Murrio Ducille, KC, and Elsworth Johnson represented Mortimer.
The VBIs in this matter are set for service on May 31.