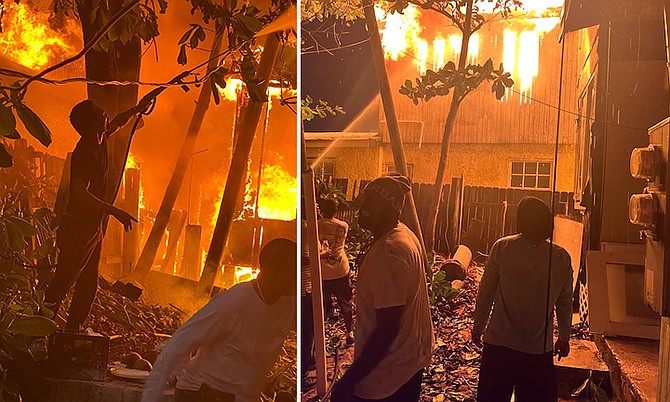 Police on the island of Bimini are investigating the circumstances surrounding a fire which destroyed four homes and reportedly left 11 families homeless on Sunday.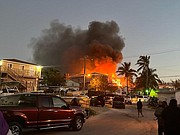 Preliminary information revealed that shortly after 7.30am officers attached to the Bimini Police Station responded to reports of a structural fire in the settlement of Porgy Bay. Upon the officers' arrival, they met a two-story stone home, along with a wooden structure and a single-story stone structure, fully engulfed in flames. Fire Services on the island responded and with the assistance of bystanders evacuated all of the residents.
The fire was eventually extinguished. However, all of the homes sustained extensive damage. There were no injuries reported. An investigation is ongoing into the matter.
Prime Minister Philip 'Brave' Davis was among officials who travelled to Bimini Sunday in the aftermath of the fire.