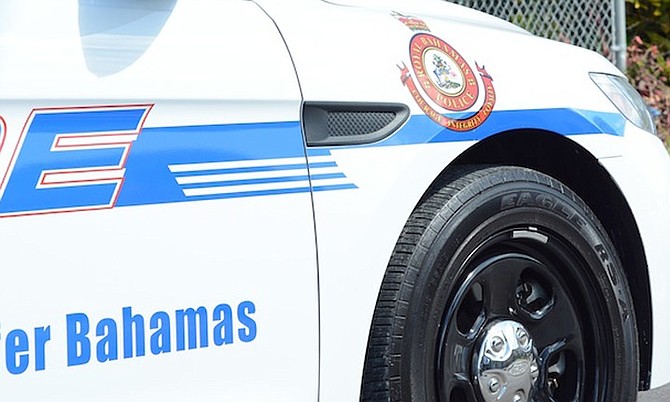 Police are hunting two gunmen after a shooting that left a man in hospital on Wednesday.
At about 6.25pm, the victim was fixing his vehicle in front of his home in the area of Seabreeze Lane when two men got out of a dark Nissan Cube and opened fire, shooting him multiple times about the body.
The suspects then fled in an unknown direction, said police.
The victim was taken to Princess Margaret Hospital by private vehicle where he is reported to be in serious condition.
• Officers executing a search warrant on a residence in the area of Melt Water Close, off Marshall Road, at about 12.57am on Wednesday found a high-powered weapon and ammunition. A 28-year-old man was arrested.
• Police arrested a man after finding suspected marijuana at about 8.10pm on Wednesday. Mobile patrols in the area of New Hope Drive, East Street South, observed a man driving a red Chevy Cruze acting suspiciously and ordered him to exit the vehicle while it was searched. the man was arrested and taken to his home in the Misty Gardens area, off Cowpen Road, where a search warrant was executed and officers reported finding a large quantity of suspected marijuana along with two high-powered weapons and ammunition. The suspected drugs weighed 3lb 1oz with an estimated street value of $3,720.
• Officers assisted by police dogs executed a search warrant at a residence on Spence Street on Wednesday at about 8.30pm. A police dog led officers to a wooden house at the rear, where officers found a package with 24 live rounds of ammunition hidden.