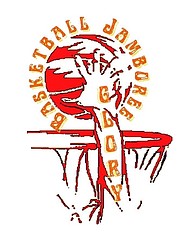 By TENAJH SWEETING
tsweeting@tribunemedia.net
THE second edition of the Glory Basketball Jamboree was already set to be an exciting three days of around the clock basketball action, May 11-13.
With the prize money set at $5,000 for this year's winner, fans and teams were already on their toes but Bahamas Pro Basketball tournaments upped the ante and added a three-point and slam dunk contest to this year's tourney.
The fan-favourite basketball contests will be open to anyone, including fans and the winner of each will take home $250.
Ricardo Smith, commissioner and chief executive officer of Bahamas Pro Basketball Tournaments, said this year's tournament will not only be exciting, but will also show that basketball should be taken more seriously in the country.
Smith believes that the time, interest and capacity is there and thinks athletes of the country can make a living playing the sport once a professional sports entity is established.
The registration numbers for the three-point contest currently stands at 20 persons as they will all look to put their three-point shooting abilities on display at the tourney.
With the jamboree starting at 4pm today at the Kendal GL Isaacs Gymnasium, fans can expect to see the cars of Sunshine Auto on display and can purchase items from the pop-up shops at the venue from local vendors such as BTC, JOJ Collections, INO Temporary Tattoo Transformations and WL Empire.
Additionally, tonight will be the Bahamian Pride night as event organisers want to celebrate the quest towards the 50th year of Independence.
Teams expected to compete at the gym over the next three days are the Filipinos all-star team, the defending champions Rockets, the new-look Tucker boys, the Pirates, Grand Bahama's Three Ounce Athletics team, Abaco's Showtime Ballers and the Giants.
Persons interested in registering for the three-point and dunk contests can leave their full name and contacts on the Glory Basketball Jam facebook page or send their information to 808-5679.
Also, there will be a $25 registration fee per participant in both contests.
For persons interested in attending the basketball jamboree which starts today, tickets will be at a cost of $10 on Thursday and Friday.
On Saturday, the tickets will be $15.
Event organisers will have something for everyone at this year's basketball extravaganza, including cash prizes, giveaways, basketball entertainment and a rims competition.