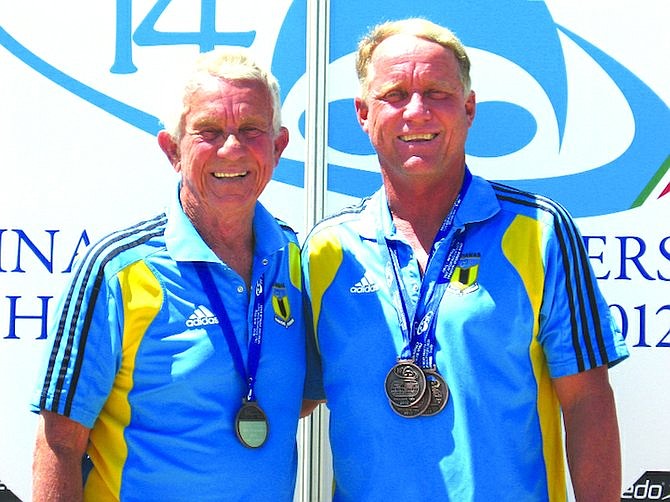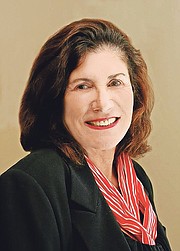 IN the darkness of pre-dawn, when most of us are pulling the covers over our heads finding a perfectly good excuse to snuggle right where we are for a few more minutes, Percy Knowles is preparing for his morning routine, the same as he has done for decades.
He's going to swim 40 laps in an Olympic size pool. A thousand metres a morning.
That might not be such a big deal if Percy Knowles weren't 93.
But at 93, Knowles is not just a unique story of an incredibly fit man dedicated to a sport. Nor is it part of the larger Knowles family story of sailing and swimming legends, a family that included his brother the late Sir Durward Knowles, first Olympic gold medalist in The Bahamas and his grandson, Jeremy Knowles, the third generation of Knowles Olympic competitors. A family that also includes Dallas Knowles, now chairman of the National Family Island Regatta.
While we can marvel at a person in their 90s whose family has set and held records in sailing and swim events, the more important story lies not in what the Knowles clan has done in their remarkable achievements, but in what the majority of others do not.
It is the stark contrast between those who take to the water with ease and those who live in a nation of islands surrounded by water and have no idea how to swim.
Two events this week drew attention to swimming, the first a tragic accident when a double decker ferry carrying guests to Salt Cay, known as the popular Blue Lagoon Island, took on water and sank in Nassau harbour. As frightening as it must have been for those onboard, many of whom leapt from the top deck as the vessel went bow down into the relatively shallow waters, life vests and the ability to swim saved lives. The accident forced us to look at what we do with new eyes and a serious question – does every tourist excursion involving water sports or transport over the waters require staff members to be able to swim?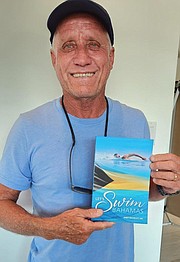 Boats are licensed, captains are licensed, but should crew working in commercial water sports be required to know how to swim and to perform life-saving measures? Should they be provisionally licensed as swimmers capable of life-saving measures?
Every day, tens of thousands of persons visit The Bahamas. Whether they stay in hotels, short-term vacation rentals or arrive by cruise ship, they are eager and excited to get into the waters they have heard are the most beautiful in the world, waters that glisten and sparkle so intensely that even in the video of the ferry sinking, the deep turquoise colours looked stunning. And when do we stop to ask ourselves – are we fully prepared to manage those experiences when we are a nation in which the vast majority of the population cannot swim and is not even comfortable in the water?
Let's Swim Bahamas founder Andy Knowles, son of that 93-year-old who does 40 laps a day, says the percentage of those who cannot swim is higher than we realise.
"It's more like 97 percent, about the same ratio of water to land, 97 percent of the population of The Bahamas either cannot swim or is not comfortable in the water," says Knowles.
And if anyone knows about swimming and The Bahamas, it is Andy Knowles. He has been swimming competing, coaching and teaching for more than half a century. For the last 16 years, he and his wife Nancy have devoted their lives to teaching swimming, especially to youngsters. Knowles coached the Sea Bees when PM Philip Davis was a competitive swimmer. He coached the Barracudas Swim Club. He has competed in the Olympics and coached Olympic swimmers including greats like Allan Murray. But his most important work, he says, is the teaching of basic swim and water survival skills to students, a passion he and Nancy share. Thanks to that passion and their absolute resolve, some 6,000 more young people in The Bahamas can swim. With the full support of the Ministry of Education, they are now running swim lessons for students in eight primary schools. It means transporting and teaching and transporting back to the campus.
The accident in the harbour that focused attention on survival skills coincided with the publication of Let's Swim Bahamas, a book that Andy Knowles has worked tirelessly on compiling. Let's Swim Bahamas is an extraordinary journey that details the history of competitive swimming in The Bahamas and will take its rightful place as the definitive record of a sport and a skill that should be a required subject in every school as important to survival in an island nation that is more than 90 percent water as any subject in the curriculum.
Even if you don't care about who held what record in swim events, Knowles' book, Let's Swim Bahamas, is a good read, filled with fascinating tidbits, like the fact that Stephen Wrinkle, the first Bahamian to earn a full swimming scholarship to a top Division 1 school (University of Alabama), beat the all-time legendary great Mark Spitz when they competed in 50 freestyle in a dual meet between the two Alabama and Spitz's university, Indiana. Yes, that's the same Stephen Wrinkle, outspoken champion of contractors and farmers.
Knowles will do a book signing this weekend at Heat Wave and the Sports Centre, Harbour Bay Centre, Nassau. All proceeds from the sale of the book go to Let's Swim Bahamas.
Here's a direct excerpt from the surprising history of swimming:
"On September 5, 1949, a Nassau Tribune reporter wrote an article after Percy won the marathon swim in the Nassau harbour. The reporter said, 'Victory had been won by a member of a family whose tradition of the sea penetrates to the marrow of their bones.'" That marathon swim winner with a tradition of the sea that penetrates to the marrow of their bones is the same man who, at 93, swims a thousand metres a morning. God bless him.