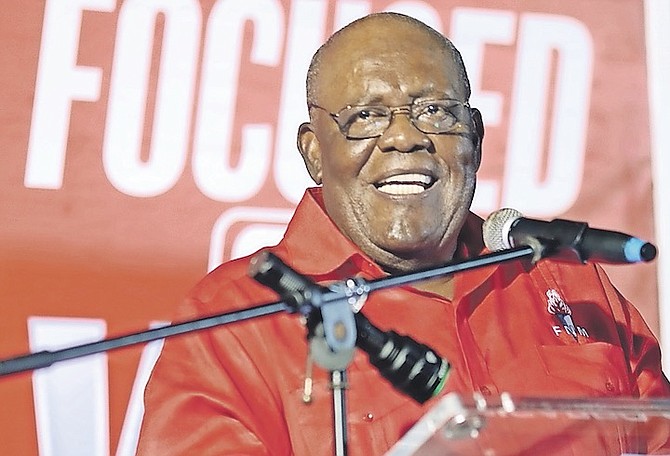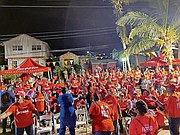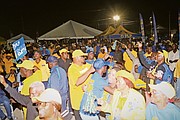 By LEANDRA ROLLE
Tribune Staff Reporter
lrolle@tribunemedia.net
FORMER Prime Minister Hubert Ingraham decried the large parliamentary majorities Bahamians have granted governing parties in recent elections while encouraging Bimini residents to vote for the Free National Movement in this week's West Grand Bahama and Bimini by-election.
"Unfortunately in The Bahamas, we don't know how to balance things," he said on Friday in his first political rally speech since 2017.
"People who have too much authority get little giddy with the authority they have," he said. He said although he was happy the FNM won 34 of 40 seats in 1997, the size of the victory was problematic for him.
"We had too many seats," he said. "Minnis had too many seats. Brave got too many seats.
"You have to find jobs for all those fellas. They all cost you money and the government could function quite properly with fewer numbers.
"And so, the next time you change the government of The Bahamas, don't just go all out and kick everybody out one time. Don't do that."
"Leave some of the other fellas in."
Mr Ingraham told the crowd that voting for the FNM would force the Davis administration to take their needs seriously and not take them for granted. He said the governing party should be punished for putting a value-added tax on breadbasket items.
"Bimini and most of the men," he said, "they know what you do when men stray and go take up with other people and all that kinds of things. They put you in the doghouse. Well put the PLP in the doghouse. And if the FNM do a good job for you, stick with them. If they don't, kick them out."
Former Prime Minister Dr Hubert Minnis did not attend the rally. The images of Mr Ingraham, Michael Pintard and former FNM leader Tommy Turnquest were on fliers promoting the event, and all three men spoke.
The FNM's candidate, Bishop Ricardo Grant, touched on familiar opposition themes about the PLP's record since entering office. He warned the crowd to beware of the "nasty politics" his opponents would deploy to distract them. 
The PLP, meanwhile, held a rally in Grand Bahama on Friday.
Kingsley Smith dismissed the FNM as a party of empty promises. 
"It's like watching the Ponzi scheme unfold right before our eyes," he said, likely alluding to Bishop Grant's past association with a pyramid scheme that caused some people to lose their initial investment. 
"This is no scam. This is the real deal," he said.
The by-election to replace Obie Wilchcombe is on Wednesday.