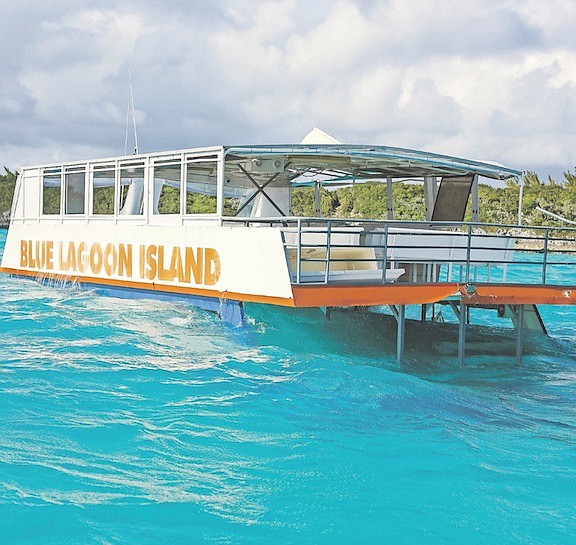 BLUE Lagoon Island said a "rigorous, independent forensic" investigation has been launched after last week's accident, which grabbed headlines internationally and left an elderly woman dead.
"As the owners of the Island III vessel that encountered rough seas and was partially submerged on November 14th, together with our staff who responded, we will again express our deepest condolences on the tragic loss of a passenger to her family and friends," the company said. "We also truly regret our passengers experience in this unfortunate situation."
The company said what happened last week is unprecedented in its 30 years.
The Port Authority is leading a multi-agency investigation into the accident. On Thursday, acting Port Controller Lieutenant Commander Berne Wright told The Tribune the sinking catamaran and its captain fully complied with sector regulations.
He said officials will now investigate what happened, why and what measures are needed to ensure it doesn't happen again.
The Ministry of Energy and Transport said all the company's commercial ferries had been suspended pending the safety review.
Passengers on the double-deck vessel complained that staff panicked and didn't help them as the ship sank. Lt Cdr Wright said while this may become apparent as investigations continue, staff conduct is a matter for the company and its internal operating procedures. He suggested existing laws and regulations do not cover this.