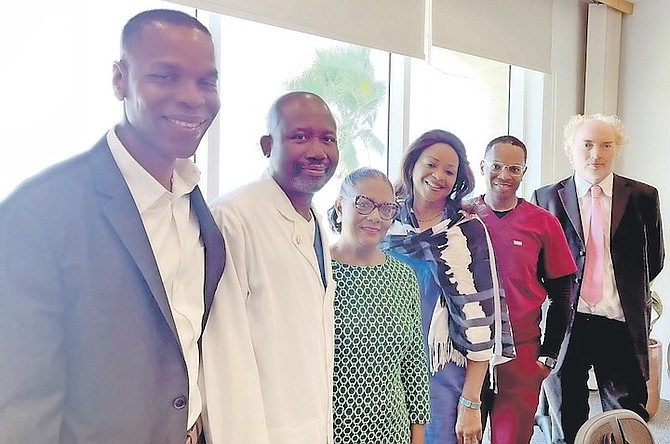 THE Princess Margaret Hospital Foundation has announced two donations totaling $35,000.
Last week, members of the board of the foundation received an anonymous donation of $10,000 that will pay for the purchase of a craniotome tool.
This tool will be used for neurosurgery and spine procedures at Princess Margaret Hospital to help patients who have suffered brain and spinal injuries.
Foundation chairman Prof Dr Magnus Ekedede welcomed the donation, saying: "We want to thank the donors for their support. This will help the work of the hospital, and it will make a difference to the patients. With brain and spine injuries, there is always a need to act as quickly as possible, and having the right equipment is so important to the work of our medical teams. Donations such as these make a real difference."
A second donation was also made in February – with $25,000 to Foundation funds donated by the Friends of Prof Dr Magnus Ekedede.
In receiving the gift, he said: "I am so thankful. I am so appreciative for this donation. The Foundation is aiming to do big things to help the hospital, and this will go towards that work.
"I also thank all the members of the foundation for their continued support and contribution to our healthcare system."
For more information about the foundation, visit https://www.thepmhfoundation.org.