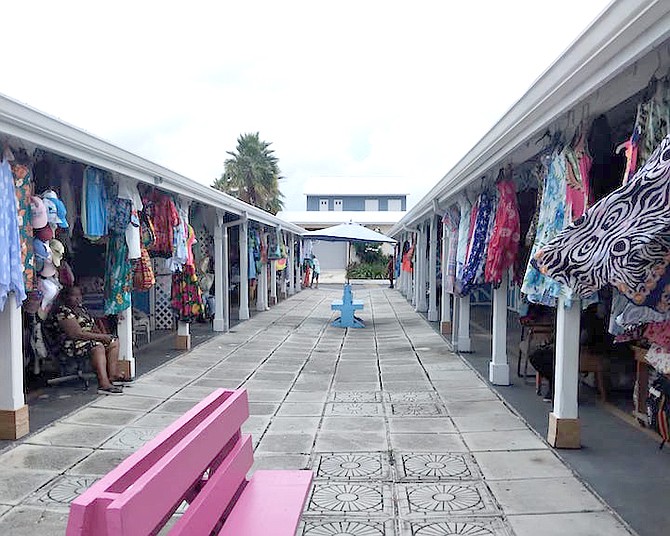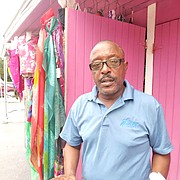 By DENISE MAYCOCK
Tribune Staff Reporter
dmaycock@tribunemedia.net
CARNIVAL Cruise Line has denied discouraging its passengers from visiting the Port Lucaya Marketplace in Freeport after vendors alleged the cruise ship is steering guests away from the area because of safety concerns.
Vendors are reeling over what they say is a significant drop in visitors, the latest blow to the island's economy.
However, Chris Chiames, the chief communications officer for Carnival Cruise Line, denied their controversial claim.
"While there is a US State Department Advisory with specific reference to Freeport and Nassau, our shipboard team has not made any announcements about Freeport," he said yesterday. "We are confused by the allegations. As a standard practice, we advise guests visiting destinations to follow well-cited travel advice and stay in main tourist areas, not carry large sums of cash they don't intend to spend, and not wear lots of jewellery. Our guests love visiting Freeport."
 Carnival guests comprise a crucial group of potential PLM customers. Of the 20 cruise ships scheduled to arrive in Freeport until mid-November, 16 are Carnival vessels.
 On Tuesday, two cruise ships, Carnival Dream and Carnival Sunshine, brought over 7,000 guests to Grand Bahama.
 A bus took passengers to the Prop Club at the Grand Lucayan Resort. The visitors stayed there all day, visiting the restaurant and beach.
 Lorenzo McKenzie, the spokesman for the PLM vendors, claimed passengers were told vendors were unfriendly and that visitors could be robbed of cash and jewellery.
 He said the persistently low visitor turnout has caused some stores to close.
 Vendors, he added, are struggling to pay for their booths.
 Mr McKenzie claimed the few passengers who walked to the marketplace yesterday said they were discouraged from visiting.
 He said crime should not deter guests because the marketplace has security officers and surveillance cameras.
 He noted the Port Lucaya Police Station is adjacent.
 He believes passengers are being given the wrong impression of the marketplace.
 One vendor, Antoinette Smith, said she only made $15 on Tuesday. Another vendor, Angelo Armbrister, said he made no sales in the last 16 days.
 Last year, Grand Bahama Minister Ginger Moxey announced the launch of a micro-grant programme through which $5000 would be given to creative entrepreneurs in the tourism sector.
 Many marketplace vendors reportedly applied for the grant but have not received it.
 "We have rent on the 15 of next month, and if we don't pay, on the 16th your shop is locked," said a woman identified as Ms Smith. "So, how are we supposed to make it, pay our bills?"
 Jared Russell, a third-generation vendor, said he is discouraged.
 "Port Lucaya has now turned into the Bazaar," he said. "There is no hope, nothing is happening here. We have the golf course, the beach, restaurants, so why aren't the people coming here? There are almost 270 vendors here, and we can't get 100 of those passengers to come here."