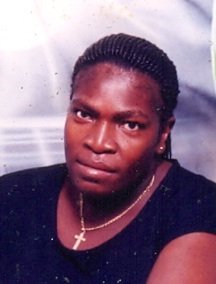 Annis Sherril Dames
unknown - unknown
Annis Sherril Dames age 37 of Nassau Street and formerly of Moores Island, Abaco died at the Princess Margaret Hospital on Tuesday April 17, 2012.
She is survived by her Daughter: Adrianna Dames; Two Sons: Alex and Ashlan Charlow; Six Sisters: Elmetta Morris, Patricia, Patrice and Beverly Dames, Sabrina Ferguson and Jenniemae Dames; Six Brothers: Clyde, Mervin, Salathiel, Wendall, Stephen and Jerome Dames; and a host of other relatives and friends.
Funeral service will be announced at a later date.
Funeral arrangements have been entrusted to Vaughn O. Jones Memorial Center.