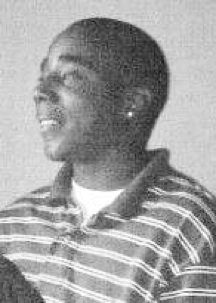 Noel "Noey" Antonio Roker
unknown - unknown
Last rites for Noel " Noey" Antonio Roker aged 24 of Rupert Dean Lane will be held on Saturday at 9:00 A.M. at Bethel Baptist Church , Meeting Street. Officiating will be Rev. Melvin Grant assisted by other Associate Minister. Interment in the Southern Cemetery, Spiknard and Cowpen Roads..
He is survived by his father: Antonio Higgs; Brothers: Winston Sutherland, Rashad Roker, Jamal McSweeny and Marvin Williams; Sister: Winchelle Sutherland; Aunts: Beatrice, Nancy Mackey, Shane, Kim, Kelly and Ava Roker; Uncle: Derek, Yull, Leon, Don,, Marlin, Deval, Spencer Roker and Sam Williams; Nieces: Trinity, Empress and Nathalie; Nephews: Winston Sutherland Jr.,
and Rashado Roker; Sister-in-law: Jegira Sutherland; Host of other relatives and friends including Melissa, Laval, Avo, Avery, Alvin, Audi, Ramon, Calvin, Romean, Makell, Lashan, Deangelo, Rhonda, Nikera, Lj, Brittany, John, Steven, Keith, Lynden, Dion, Leon, Navar, Nadia, Kristian, Pedranique, Pedra, Tavia, Pedro Jr., Ricardo, Delon, Charles, Freeman, Terrance, Lashawn, Abraham Jr., Prince, Chris, Kirkland, King, Studda, Mix-a lot, Judy Brown, Gene, Eugene, Marcel, Gaby, Marley, Crofton, Collins, Sheena, Tia, Sherry, Sabrina, Ms. Myrtle and Family, Kirk Moxey and Family, Coakley and Family, Smith Family, Paul and Mary-Ann, Biggie, Zena, Philicia and Nakia Ferguson.
The body will repose at Kurtiss Memorial Mortuary, Robinson Road and Fifth Street on Friday from 11:00 A.M. until 5:30 P.M. and at the church on Saturday from 8:00 A.M. until service time.