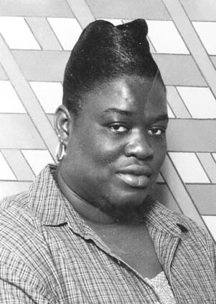 Alsaida "Sadie" Munnings
unknown - unknown
Last rites for Alsaida 'Sadie' Munnings aged 54 of Stuart Manor Exuma will be held on Saturday at 10:00 A.M. at Saint Margaret Baptist Church, Stuart Manor Exuma.
Officiating will be Rev. Franklyn Mckenzie assisted by Rev. Leon Williams and
Rev. Dr. Irvin Clarke. Interment in The Public Cemetery, Stuart Manor.
She is survived by 3 daughters: Jovan Grey, Camile and Britney Nairn; 3 Sons: Jermiko Munnings, Rashad and Duran Nairn; 5 Grandchildren:
Sister: Pearline Henfield; 3 Brothers: Edwin, Harold Jr., and Cyril Munnings; 7 Nieces: Magaretta Williams of Homestead Fla., Lakeva Douglas, Michelle, Sandra Mortimer, Eleanor and Robert Mccoy, Bettymae and Monique; 8 Nephews: Philcol Williams of Homestead Fla., Stanley, Kirk, Rashad, Trevor,Sr., Everthan, Burnell, Mark, Cyril Munnings Jr., Trevor Munnings Jr., ;
3 Aunts: Mae, Alice and Olive Munnings; 1 Uncle: Jonathan Mckenzie;
Sister-in-law: Zelda Munnings; Numerous grand nieces and Nephews and a host of other relatives and friends including Donna Johnson and Family, Gary , George and Susan Barr, Jimmy, Eric and Idell Strachan, Rueben Rolle, Gary Munnings, Willie, Jonathan and Janice Mckenzie, Barbara Wallace and Family, Ernest Mckenzie, Kendrick, Christine Smith, Obrien Adderley, Frank and Denise Smith, Arlington and Kim Brown of Vero Beach Fla., Irene Mckenzie, Maria and Anthony Darling, Rubylee Thompson, Vandolyn and Vincent Mckenzie, Nyoka and Anthony Adderley, Deborah and Mario Dean, Christine Munnings, Janet and Terrance Storr, Vernie and Errol Comneho, Ernestine and Elgin Douglas, Dale Pinder, Margaret Mortimore of Maimi Fla., Reuben, Lynden, Ervin and Edna Munnings, Bion, Andre, Christopher and Hermaine Munnings, Gordon and Joan Mckenzie, Rev. Stafford and Delores Munnings, Rev. Lynden Clarke, Jestina Neely, Emmerita and Rena Mcphee and Family, Junior Collins and Family, Cudymae Stuart and Family, Ethlyn Rolle and Family, Rev. Franklyn Mckenzie and Family,
Rev. Adam Brown and Family, Rev. Irvin Clarke and Family, Rev. Cedric Smith and Family,
Rev. Leslie Clarke and Family, Rev. Leon Williams and Family, Naomi Mckenzie and Family, Roland Rolle, Mary and Wendal Stuart, Vandlyn, Doramae, Willard, Alfred, Kezie Mcphee and Family, Val, Zenola Mildred, Dorotha, Solomon, Walter, Izona Rolle and Family, Smith and Clarke Family in Bucal Town, Dell Clare, Jennie Mae Smith and Family, Everette Hart and Family, Mack, Ivonne, Princess, Marsha, David Rolle and Family, Sara Rolle and Family, The George Town and Bay Street Straw Markets Occupants. the entire settlements of Stuart Manor, Curtis, Rolleville, Steventon, Barraterre and Alexander Communities.
The body will repose at Kurtiss Memorial Mortuary, Ramsey Exuma on Friday from 12:00 Noon until 6:00 P.M. and at the church in Stuart Manor on Saturday from 9:00 A.M. until service time.