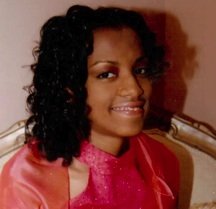 Secoya Ashley Roberts
unknown - unknown
Funeral Service for Secoya Ashley Roberts age 20 years a resident of Sandy Point, Abaco, will be held on Saturday 2nd June, 2012, 11:00a.m. at Sandy Point Assembly of God, Sandy Point Abaco, Officiating will be Pastor Erskine Wells assisted by other Ministers . interment will be made in the Sandy Point Public Cemetery.
 THOSE THAT WILL ALWAYS TREASURE HER MEMORIES ARE: HER PARENTS: PATRICK SR & ROSE ROBERTS. SIBLINGS: PATRICK  JR & AISHA POITIER, PATRICO & SONOVIA ROBERTS,.GRANDFATHER: HERKLYN ROLLE, GRANDMOTHERS: MARION ROLLE AND LILLIAN ROBERTS.; NEICES: ALEXIA & ALYSSA STUBBS;NEPHEWS: TIANNO, TRISTAN, ASHTON, CHAUNCEY & COREY ROBERTS; AUNTS: ANGELA JOHNSON, LOTTIE & DEBORAH ROLLE, STEPHANIE, MARSHA & VIOLET ROBERTS, ELIZA BAIN, MARINETTE WALKER, VERNISHA GAITOR.; UNCLES: VAUGHN & BRIAN ROLLE, EDNEY & DEREK GAITOR, PETER, ANGELO, WILBA ROBERTS and RICHARD WALKER.; GRANDAUNTS: LULA, EVELYN, IRENE & JERONA BURROWS, EVELYN BURROWS(NASSAU), GINA ADDERLEY, VIRGIE LIGHTBOURNE, ELLA, GLACIE & HATTIE DEAN AND VICKY BAIN.;GRANDUNCLES: SINCLAIR, CLAUDE AND ROLAND BURROWS, PATRICK BAIN SR, AND WILLIAM ADDERLEY.; GODPARENTS: JERONA BURROWS-CURRY, DAPHANIE BAIN, HERCULES CLARKE AND NERON GREEN; GODCHILDREN: BRANASIA BAIN AND FINNY; COUSINS: TASHEKA, TANEKA & JOSHUA, RAVEN, NICOLE, RHEMA, LAVONYA, ORTHURA, CAMERON, TANEISHA, MAKAYLA, ANTONAE, ANTONIA, VAUGHN JR, DOMINIQUE, MONTY, EDNEY JR, YVETTE, MARCIA, TAMIKA, DEREKA, DEREK JR, DARIO, ANGELO JR, SHUVALO, MALISHA, BARSHAUNA, JADA, MAKAYLA, BARON JR, AARON, ALGERNON, ADINAH, KERMIT, RENARDO, MEREDITH AND CINDY;  OTHER RELATIVES AND FRIENDS INCLUDING ,GURTH RUSSELL, KEITH STRATTON, SIDNEY MC INTOSH, E & E GROCERIES, SANDY POINT, CHAMILE AND NIOSHIE ADDERLEY, TRENAIRE WELLS, VANESSA PINDER, GELEECE GAITOR, TALIA BURROWS, TATIANNA ROLLE, DENERO GREEN, SAMINIQUE BAIN, HERBERT SEARS, ELEXIO STUBBS, CHRISTA CURRY, LYNZANDRIA ARCHER, RAQUEL RUSSELL, ARTHUR LIGHTBOURNE, DAVID LIGHTBOURNE, OSCAR PINDER, MARGARET BURROWS, LENSWORTH BAIN, LORNA RUSSELL, JC BURROWS, RAQUEL ARMBRISTER, ROWENA PINDER, JAYNELL MITCHELL, DEANGELIS BURROWS, FERNINAND BURROWSWILLIAM AND MAXINE BURROWS, MELISSA AND BEN ALLEN, STANLEY WHITE, NICHOLAS ROBERTS, GEORGE MARTIN, IRIS HANCHELL, THE INGRAHAM FAMILY OF DUNDAS TOWN, FRIENDSHIP TABERNACLE CHURCH, HARRY & JOAN DARVILLE, MARCUS & SIREN DAVIS, DR. MARGO SEYMOUR & THE STAFF OF THE SANDY POINT GOVT. CLINIC, DR. GEORGE CHARITE & THE STAFF OF THE INTEGRATED MEDICAL CENTRE, THE SANDY POINT ASSEMBLY OF GOD CHURCH, THE ENTIRE COMMUNITY OF SANDY POINT AND MANY OTHER SPECIAL PERSONS TOO NUMEROUS TO NAME.
Relatives and friends may pay their respects at Cedar Crest Funeral Home, Robinson Road & First Street on Thursday from 12:00 noon to 6:00p.m. and at the church IN Sandy Point on Friday from 9:00 p.m. until to service time on Saturday.