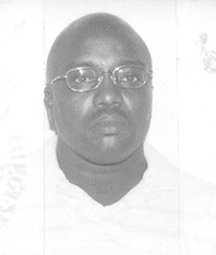 Elliott Gordan Smith Sr
unknown - unknown
Funeral service for Elliott Gordan Smith Sr., 52 yrs., a resident of Summer Haven, South Beach, will be held at St. Margaret's Anglican Church, Kemp Road, on Saturday at 11:00 a.m. Officiating will be The Rev'd Fr. Oswald Pinder, assisted by The Rev'd Fr. Roland Hamilton. Interment followsin Woodlawn Gardens, Soldier Road.
Left to cherish his memories are his Mother: Susanna Hepburn; Adopted Mother: Winifred Munnings Wright; Wife: Renee Smith; Four Daughters: Renisha, Susan, Deanya Smith, & Shamara Rolle Two Sons: Dario Smith & Elliot, Jr. Grandchildren: Latika, Dario Jr. Donovan, Darnique Jhanna; Brothers: Sgt. Edward George & Monique Smith of Her Majesty Prison and Monique Smith, Jerry Smith, John and Phalon Hepburn, Stanley Hepburn, Donald Smith and Inspector Dwight Smith RBPF, Basil Rolle, Alfred Poitier, Derrick Miller, Milton Derek Carey, Reynold Nichols; Sisters: Sarah Lee, Anita, Naomi and Wendy Hepburn, Ilka Carey Greta, Aunts and Uncles: Nathalie and Edgar Bonaby, Florinda Smith, Ruth Russell, Eltermese Carey, Mark, Basil, Clinton and Bernard Smith; Mother-in-law: Kathleen Moxey; Sister-in-laws & Spouses: Brenda & Lavern McKenzie, Joan & George Farrington, Gaylene & Dale Edwards, Suzanne & Franklyn Knowles, Jackie, Sherry, Donna Debbie & Karen Moxey; Brother-in-law: Dereck Moxey; Godchild: Devon; Nieces and Nephews: Previn, Travino, Dravon, Demitri, Rubin, Darniel, Danquiel, Yvonne, Addelino, Jeffery, Carlton, Deandria, Keisha, Cadero Tamaz Cousins: Sgt. Tanya Hepburn, Sgt. Princess Hepburn, Nurse Barbara Hepburn, Angela Hepburn, Norma Brown of North Carolina, John , Prince and Junior Hepburn, Angie, Freda, Ann, Dr. Ingrid Bonimy, Keisha and Medgar Bonimy, Portia Davis, Melissa and Adrianne Smith, Yvette and Erica Smith, Sandra Smith of Florida, Naja Saunders, Megan, Indira, Lakeisha, Bernadia, Shekina Smith, Candice Forbes, Charmaine Ferguson, Kelsene Evans, Kendrick Clarke, Anthony Burrows, Davon Bonimy, Miguel Newbold, Barry, Trevor, Marvin Santoi, Renaldo, Bernard Jr., Kelly and Mark Smith, Cheryl Johnson, Ken, Eric Jr., Shelia Arthur, Evon, Keisha Diandra, Erica, Liana, Danique, Andy, Cordero, Jeffery, Darrius, Kelso, Rubin, Daniel, Nicholas, Preven, Dre, Vano, Aj, Eric, Tyrell, Tammarriel, A'Amarie Smith, Chardene Rolle, Donald, Danisha, Deante, Destiny and Shakana.
Other Relatives and Friends: Alice Stubbs, Rosemary Cambridge, Margaret Louise, Inez Stuart, Anniemae Ferguson, Eula Newbold, Danette Bonamy, Betty Stubbs, Augusta Webb, Madge Smith, Dorothy Moultrie, Ruben and Sidney Stuart, William, Reverends Milton and Cecil Newbold, Fonswitt and Elva Stubbs, Cleveland and Holbrook Stuart, Henry and Milton Smith, William Poitier, Derrick, Blue, Basil, Milton, Doubles, Peter, Pedro Turnquest, Lighty, Brooks, Daphine, Greta, The Edgecombe Family, The Bastian Family, The Royal Bahamas Defence Force, Kelly's Home Centre and Cat Island Community.
Friends may pay their last respects at Demeritte's Funeral Home, Market Street, from 10-6:00 p.m. on Friday & on Saturday at the church from 10:00 a.m. until service time.