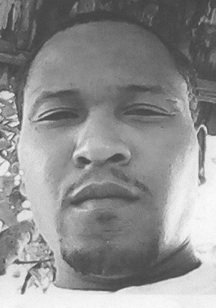 Glenwood Poitier
unknown - unknown
Funeral service for Glenwood Poitier, 33 yrs., a resident of Dumping Ground Corner & formerly of Freeport, Grand Bahama, will be held in the New Bethany Baptist Church, Key West Street, on Saturday at 11:00 a.m. Officiating will be Rev. Christopher Saunders. Cremation follows.
Left to cherish his memories are his his son: Tray Glenwood Poitier
Adopted Father: Prince Rolle
Sisters: Donna Russell, Fredricka Wilkinson, Cheryl Brown, Charlene Collins, Mantha, Ernestine, Stephanie & Valarie Poitier
Brother: Carl Poitier Jr.
Aunts: Rowena and Maria Taylor, Bernice Roker and Henrietta Poitier
Uncle: Kenneth "Doo" Poitier
Cousins: Sophia Bethel, Deborah and Devain Saunders. Barry, Ricky and Deidre Bastian, Robert Hall (Freeport), Michael and Keith Murphy (Bimini), Rose and Wellma Taylor, Margie Wallace, Anthony Beckfort (Freeport), Indira Tinker, Keisha, Tabitha, Keith, Shyanne, Arturo, Kevin Jr. Kevon, Kianae, Alexis, Alex, Barinae, Ali, Trevor Jr, Cortnee', Devaina, Devain Jr. Joshua, Lornel, Rickia, Rickyesh, Chelsea and Ellie. Justice, Brianne and Tamia. Keylandria, Delvano, Toro and R'Niyah, Sophia Bastian, Natasha Saunders, Andrea, Max, Gina and Ava.
Other Relatives: Shawn Moss, Rosemary Taylor & Family, Mavis, Rowena, Paul, Gladys, Elva, Delcina, and Elouise Taylor & Family, Adrian Tinker, Christopher and Billy Saunders & Family (Bimini) , Billy Hall & Family, Ernest and Pauline Hall & Family, Roslyn and Robert Jr. and Jedidiah Hall & Family, Janice, Velma, "Gubba", Dorilyn, Frank and Ivan Rolle & Family, Berth Edgecombe & Family, Patricia, Anthony and Dwight Sweeting & Family, Shavonya Robinson & family, Bastian, Saunders, Rolle, Hall and Taylor family.
A host of friends including: Nifa Hanna, Joan Williams & family and the entire Fritz Lane and Nassau Street family and any other numerous friends that was overlooked due to the overwhelming preparations.
Friends may pay their last respects at Demeritte's Funeral Home, Market Street, from 10-6:00 p.m. on Saturday & on Sunday from 10:00 a.m. until service time.