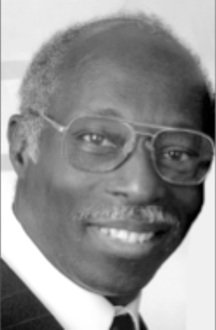 John Milton Musgrove Sr
unknown - unknown
Funeral Service for John Milton Musgrove Sr., 75 years of Derby Road, Yellow Elder Gardens and formerly of Cockburn Town, San Salvador, will be held on Sunday April 7th, 2013, 11:00 a.m. at Grant's Town Seventh-Day Adventist Church, Baillou Hill Road & Wellington Street. Pastor Peter Joseph and Pastor Hugh Roach, assisted by Church Elders will officiate. Interment will follow at Lakeview Memorial Gardens, John F. Kennedy Drive & Gladstone Road.
Left to cherish his legacy and awaiting that glad reunion day are: His devoted wife and best friend of 53 years: Evelyna Musgrove nee Adderley; Children: John Jr. (Charlene), Gregory (Joyce), Craig (Verna), Edwin (Andria) and Michael Musgrove; Bernadette (Delton) Farquharson, Lillian Patricia (Coleridge) Gooding, Paula (Rafik) Bain and Marcia D. Musgrove; Adopted Children: Eldridge (Darlene) Edwards & family, Joel (Noel) Deveaux & family, Royann (Bryon) Culmer & family and Ricardo Rigby; Grand Children: Jasmine (Stephen) Clarke, Candice & Terez Musgrove; Jason, Jermaine & Jewel Musgrove; Giovanna (Ashley) Muscroft, Mia, Krista & Rosel Musgrove; Erin, André & Evin Musgrove; Kayley Musgrove; Diallo Farquharson; Rashad & Ryan Gooding; Rachel & Joshua Bain; Great-Grand Son: Seth Clarke; Sisters: Ruby Musgrove, Betty Musgrove-Henchell, Thelma Musgrove, Winifred Taylor,Mary Woods, Merlene Gordon, and Althamese Isaacs; Aunts: Millicent Ward-Minnis, Mae Ward-Pratt and Sylvia Ward; In-laws: Tyrone Woods, Barbara McCartney, Derrington & Anniemae Rahming, Cheryl Bodie, Millicent Clarke, William & Irene Adderley of Burnt Ground, Long Island, Euric & Jacqueline Burrows, George & Dr. Joyce Adderley, Lorenzo & Clara Burrows, Hansel & Rosemary Burrows; Nephews & Nieces: Antonio Musgrove; Claudina Gibson, Leroy and Judy Henchell; Crystal Musgrove; Lamont Wallace; Tina Musgrove and Tyrone Woods Jr.; Julian, Ricardo and Anthony Gordon; Neville Johnson, Lydia Thompson, Lorraine Dames, Nathalie Nairn, Lynette and Leslie Isaacs; (through marriage) – Margaret Jones, Keith, Anthony, Randolph, Andrew and Charise Rahming; Sidney III and Mark McCartney; Derrington Jr., Garvin, Devaughn Rahming and Garnell Ritchie; Myrtle Wright, Sandra Ferguson, Malchus, Peter and Warren Adderley; Dexter Adderley, Carolyn Grettin, and Lathario Francis; Alexander Butler, Leroy, Linda, Sharon, and Nelson Adderley; Brian, Baruch and Eurica Burrows; Lisa Paul, Aaron and Jonathan Adderley; Sabrina Moss; Hansel Jr. and Ashley Burrows; A host of other relatives and friends including: Descendants of Paul Ward of Cockburn Town, San Salvador, Ivy Humes & family, Mariletta Bethel & family, Patricia Sands & family, Cyril & Eloise Johnson, Mellie Price & family, Cyril & Rose McMillan, Mavis Deveaux & family, Pastor Hugh & Olga Roach, Dr. Joseph & Ethel Evans, Harold & Carol Dorsett, Nelson & Paulamae Bain, Roger & Cassandra Forbes, Winston & Estherlene Ash, Carmetta Humes, Agnes Moxey, Florita Greene, Althea Neely, Fanette Albury & family, Genevee Knowles, Stephen & Alfreda Knowles, Stanley & Gertrude Fernander, Percy & Rosita Miller, Roland & Olga Brown, Leonard 'Skeeter' Dames, Basil Major, Bruce Rolle, Joseph Delaney, Leroy Glass, James & Alice Sands, John & Shezarah Carey, Ingrid Darling, Beverly Laroda, Arlington & Marjorie Farquharson, Ralph & Eileen Gooding, Andil Laroda, Eleanor Musgrove & family, Larry Miller, Beryl Butler & family, Orien Simmons & family, Edna Miller & family, Horst & Adelle Osterloh, Patricia Ferguson, Brontis Adderley & family, Joyce & Nathaniel Dorsett and family, Prudence Flowers & family, Joyce Cooper & family, Jeff and Dwayne Cooper, Gerald Williams, Dieusauveur & Remelia Datus and family, Adrian & Samovia Russell, Price Dean, Gladstone McAlpine, Grant's Town SDA Sanctuary Choir and the entire church family, other members of the South Bahamas Conference of Seventh-Day Adventist, members and staff of the Bahamas Taxi-Cab Union especially Louise & Hilda, and the neighbours of Derby Road, Yellow Elder Gardens.
Special thanks to: Dr. Charles Rahming, Dr. Robin Roberts & staff, Dr. Norman Gay and Dr. Joseph Evans.
Friends may pay their last respects at Bethel Brothers Morticians, #32 Nassau Street on Saturday from 10:00 a.m. to 6:00 p.m. and on Sunday at the church from 10:00 a.m. until service time.