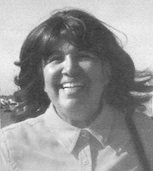 Leovigilda ""Leah"" Knowles
unknown - unknown
Funeral Service for LEOVIGILDA "Leah" KNOWLES, 62, who died on Sunday, April 14th, 2013, will be held at New Providence Community Center, Blake Road on Saturday, April 27th, 2013 at 12:00 noon. Officiating will be Pastor Matthew Sweeting. Burial will be in Lakeview Cemetery, John F. Kennedy Drive.
Leovigilda Knowles, beloved mother and wife, passed away in peace at her home surrounded by her loved ones on April 14th, 2013. Leah was predeceased by her parents, Nicolas Vera and Antonia Malpartida Vera, her son Peter Knowles and her grandsons, Nicholas Knowles.
Leah was born in Lima Peru and moved to Nassau at age 22. Leah was kind, loving and gentle woman, well respected by her peers for her strong business ethics and admired for her hardworking, God-fearing and humble spirit.
Leah is survived by her husband, Peter Knowles; her children, Angelo, Monica and Lincoln Knowles; her brothers, Nicolas, Miquel, Luis, Leonidas, Marcos, Juancho, Leopoldo and Mauricio; her sister, Bertha Vera; her daughters-in-law, Ludy and Latisha; her grandchildren, Judah, Peter, Alia, Amora, Angel and Arhianna as well as numerous nieces, nephews and other relatives and friends.
Friends may pay their last respects at Pinder's Funeral Home, Palmdale Avenue, Palmdale, on Friday, April 26th, 2013 from 12noon until 6:00pm.