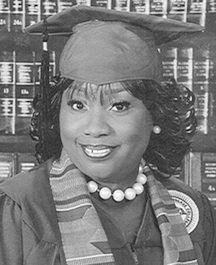 Zonica Terrel Wallace
unknown - unknown
Funeral Service for Zonica Terrel Wallace, age 41 years, a resident of Greenway Drive, Mermaid Boulevard , will be held on Saturday July 20th , 2013, 9:00 a.m. at St Barnabas Anglican Church, Wulff and Baillou Hill Roads. Officiating will be The Rev'd Canon Basil Tynes, The Rev'd Fr Roderick Bain . Interment will be made in Lakeview Memorial Gardens, John F Kennedy Drive.
Zonica leaves to mourn her loving Mother: Joycelyn Wallace, Father: James (Cisco) Wallace, Adopted Father: Valance Francis, Brothers: Kirkland Forbes, Sgt. Alexander Laroda and Lamar Wallace, Sisters: Rochelle Thompson, Michelle Wallace, Denise Kelly, Adopted Children: Marine Seaman Scottdeaneo Rahming, Aubrea Major, Lyndero Rolle, Uncles: Samuel Murray, Richard Gibbs, Henry Delancy, David Davis, Bishop Ross Davis, Alcott, Raynor, Valentino and Hensel Bain, James Thompson, Aunts: Arabella Forbes, Cheryl , Valeria and Bernadette Delancy, Mildred Bethel, Remelda Davis, Jaycene Lightbourne, of (FT. Lauderdale Florida), Dresseler Thompson, Marilyn Hepburn, Althea Davis, Bertha Murray, Nieces and Nephews: Kadrian, Kenvano, Kashala, Kishnell and Kirkshia Forbes, Anjelic and Rashante Thompson, Lynden Rolle Jr, Oriel Smith, Alexica Riley, Andrew and Alexander Laroda Jr, Labresha Baker, Marine Seaman Orlando Forbes, Diego Sands, Grand Niece and Nephew: Demetrius Small Jr and D'Jinae Rolle, Sister In Laws: Donnell Forbes, Pastor Idez Laroda,Brother In Laws: Stephen Thompson and Lynden Rolle, God Children: Toni Johnson, Jaundell Bonimy, Ethan Thurston, Carlisa Forbes, Lavoncia Thompson Jade and wade Pratt,Tyrell Tinker, Numerous cousins including: Angeline and Clifton Goodman, Nicola and Everton Coke, Gabrielle Coleby, Tangy and Archie Cartwright, Orlando and Nina Forbes Sr., Psyche,Jared and Javier Forbes, Brenda and Junior Cooper, Norma Young, James and Terry Delancy, Eddie Bethel, Stephen and Patsy Rolle, Drexel, Donnie and Jazzie, Thompson, Nicolette Deal, and Donathon Davis, Cpl.2549 Delroy Christie, Sonia, Indira, Marcia, Owahteeka, Lavar, Shereka, Miracle, Ricarno, Ceon, Ceray, Delshanise, Delia, Zaria, Ta'ron, Jermiah, Rossano, Mikella, Rosshanique, Asharan, AJ, Kursk, Shanae, Amiah, Tenia, Javier Jr, Javion Sandra, Lashan, Beryl, Devaughan, Jesi, Ashley, and Kadeem Gibbs, Sherise, Nardo, Natasha,Latrese, Latrika, Loren, Tresvon, Travis, and Arianna Forbes, Christopher Gibson, Arnette, Berthia, Yvette and Deborah Culmer, Deni Sweeting, Robin Lloyd, Sacano Rahming.other relatives including Right Honourable Perry G Christie, Prime Minister of the Commonwealth of the Bahamas, The Honourable Philip "Brave" Davis, Deputy Prime Minister, The Honourable Bernard Nottage, Minister of National Security, The Honourable Shane Gibson Minister Labour and National Insurance, The Honourable V Alfred Gray, Minister Agriculture and Fisheries, Honourable Picewell Forbes, Member of Parliament South Andros and Bahamas High Commissioner to CARICOM, Desmond Bannister Former Member of Parliament for Carmichael. Special Friends: Cheryl Sands, Jan Thurston, Monique and Levi Rolle, Antonio Munroe, Genice Rolle, Marguerite and Ken Wilson, George Saunders, Anthony Foster, Antone Pinder, Samuel Bain, Alvern King, Eleanor Johnson, KC and Anishka Strachan, Bianca Ferguson, Cherise Adderley, Anita Bryan, Basil Huyler, Chelece Musgrove, Claudius Burrows, Smokey Fernander, Robert Thurston, Anthony Heastie and John, Scorpio Evans, George Minnis, Lisa Rolle, Franklyn Brown, Aubrey Major, PC 3002 William Hunt, Lakeish Clarke of Exuma , Leanna and Lisa Carey, Idell Hanna, Raymond Mackey, Anthony Burrows, Norman Lloyd, Garnel Bethel, Sean Pritchard, Gregory and Anne Bridgewater of New York, Michael,Carol, Everette Thurston, Jerome Sawyer, Minister Vaughn Miller, Charles Russell, Jeff Hepburn, Anishka Wallace, Denice Bethell and others too numerous to mention..
Relatives and friends may pay their respects at Cedar Crest Funeral Home & Crematorium , Robinson Road and First Street on Friday from 12:00 noon to 6:00p.m. and on Saturday at the church from 8:00a.m. until service time.