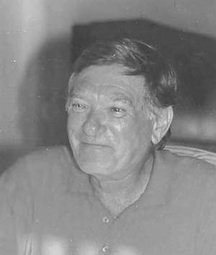 Horst Luis Osterloh
unknown - unknown
Horst Luis Osterloh, age 75 of West Bay Street, Nassau, The Bahamas, died at his residence, on Saturday, 20th July, 2013.
Mr. Osterloh is survived by his wife, Adela J. Osterloh; son, Martin Osterloh of Munich, Germany; daughter, Ines Osterloh of Darmstadt, Germany; grandchildren, Annelia Lara Osterloh and Jonathan Livingstone Osterloh; brothers, Franzi Osterloh of Germany and Hans Georg Osterloh of Teneriffa, Canary Islands; brother-in-law, Pierre Fisher and many other relatives and friends.
Instead of flowers the family request that donations be sent to Christ Church Cathedral Endowment Funds, P.O. Box N. 653, Nassau or charity of your choice in memory of Mr. Horst Luis Osterloh.