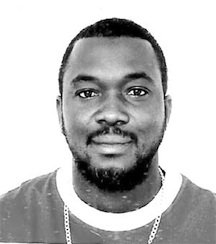 Torack Manu Stuart
unknown - unknown
Mr. Torack Manu Stuart age 39 of Balls Alley died on Sunday July 22nd , 2013.
He is survived by his Daughters: Christia, Dashnique, Berion, Toricka and Toriyah Mother: Elisabeth Cunningham of Miami Fla. ; Sisters: Charmaine Staurt, Ursula Mackey Brothers: Anton Burnm, Renrick Pratt, Aunts: Hyacinth Grant, Ida and Onya Suart, Lorna Taylor, Rosalee Norma Hamilton, Advilda Deveaux, Francina Henderson, Lorriane, Madeline, Henrietta Uncles: Allen, Leonard, Sherman, and Walter Stuart, James and Michael: and a host of other relatives and friends.
Funeral service will be announced at a later date.
Funeral arrangements have been entrusted to Vaughn O. Jones Memorial Center.