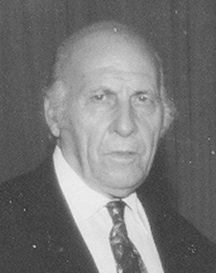 Vincenzo "Papa Vince" Remirez
unknown - unknown
Funeral service for Chef Vincenzo "Papa" Vince" Remirez, 84 yrs., a resident of McKinney Drive & formerly of Catania, Italy, will be held at St. Andrew's Presbyterian Kirk, Princess Street, on Saturday at 10:00 a.m. Officiating will be Rev. Dr. Franklin Knowles, assisted by Other Ministers. Interment follows in Western Cemetery, Augusta Street.
His beloved and devoted wife, Evangelist Bessie Lee Deveaux-Remirez, Step children: Monalisa Rutherford (Patrick) and Marva Rolle (deceased) (Randy), adopted daughter: Bethlee Elisa Gardiner, Son in law: Patrick Rutherford Jr., Grand children: Wilbert Dean, Joshua Rolle, Jhasmyne, Kharis, Kadmiel and Joshua Rutherford; Brothers & Sisters; Brothers-in-law: Rev. Glenroy Deveaux, Miami Florida, Clarence and James Deveaux, Patrick Gardiner, Dennis Brennen; Sisters-in-law: Sybilene Deveaux, Hilda Mae Tucker, Olga Deveaux, Willamae Deveaux Patricia Brennen, and Delma Smith. Grant Aunt: Willimae Deveaux. Nieces and Nephews: Elizabeth, Dianne, Verda Gardiner, Esther (Israel), Simeon (Ladonna), Tyrone, Brent, Claudine, Lieutenant Colonel, Wanda Hawley (Kenneth), Glenn, Theodore, Timothy (Elizabeth), Denice Rowe (Min. Robert), Natasha and Tamara Reynolds (Michael), Theresa Deveaux-Miller, Valentino, Jamison, Jasmine, Nicholas (Ikeysha), Trevor (Nicole), Tanielle, Berrinique Rahming, Renato, Olechiano, and a host of other relatives in friends including Bishop Andrew Stewart and the Cornerstone Family, Rev. Bryn MacPhail and the St. Andrews Family, Ambassador Davidson Hepburn, the Bain Town Community, Mrs. Bethell and the McDonald's family, Dr. Tynes, the Roosevelt family, Linda Kemp, Ronnie Minus, Diane Bullard, Mr. Frazier, Henrietta Major and family, Basil McKay and family, Shakira Wallace and staff, and the staff of the Pitt Restaurant, The Moss Family, The Rutherford Family, Rev. C.B.Moss, Pastor Cyril Sands, Dr. Bernard Nottage, MP for Bains & Grants Town, and all those persons who assisted Papa Vince during his illness.
Friends may pay their last respects at Demeritte's Funeral Home, Market Street, from 10-6:00 p.m. on Friday & on Saturday at the church from 9:00 a.m. until service time.