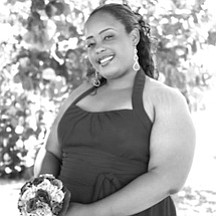 Simeon Alexander Rolle
unknown - unknown
Funeral Service for the late Simeon Alexander Rolle age 64 years of Toote Shop Corner, Nassau will be held at 11:00a.m, on Saturday, 27th December, 2014 at the Five Porches of Deliverance Centre Apostolic Tabernacle Church, Market Street and Poincianna Avenue. Officiating will be Apostle Rodney Roberts assisted by other Ministers of the Gospel. Interment will follow in Lakeview Memorial Gardens, J.F.K. Drive.
Those left to mourn the passing of this remarkable man, son, and brother are family members and friends including his father: Ivan Rolle; five sisters: Janice, Theresa of Miramar, Fl., Zena and Sherese Rolle and Anita Hudson; one brother: James Rolle; eight nephews: Dennis McPhee(Lynette), Fredrick Clarke Jr. (Judy), Gino Rolle, Leonardo Bain, Norman Hudson Jr., Michael and McKiel Collie and Curtis McQuay; twelve nieces: Janet Culmer(Douglas), Ingrid Bain(Chester), Pauline Grant of West Park Fl., Sherry Benjamin, Sophia and Tanisha Clarke, Tamika Marshall Coley, Angeline Bain, Jewette and Juliette Hudson, Shanise Jean-Baptiste and Keianna Francis; ten grandnephews: Andrew Benjamin Jr., Ryan Wood Jr.., Andrian Clarke, Devon Farrington, Brian Munroe, Brandon Rolle, Carlo Jr and Malcolm Coley, Norman Hudson Jr and Omarion Brown: twelve grandnieces: Andrea Benjamin, Ashnique, Aquisha and Ashanti Clarke, Diante Davis, La'tre Bain, Phylicia Smith, Ebony Williams, Beyonce Bootle, Drenea, Zamia and Nevaeh Hudson and four great grandnephews: Amari and Malik Major,Jaleel Williams and Andrian Clarke Jr. Three uncles: Cleveland Rolle of South Carolina, Donald and Lawrence Rolle; four aunts: Dora Anderson of Miami, Fl., Eloise, Delores and Dollymae Rolle; one Brother-in-Law: Fredrick Clarke Sr. other relatives including Mizpah Ambrister, Lillymae Major(Dencil), Leroy Collie Jr.,Ulrick, Keith and Kevin Ambrister, Linda Tynes(Dr. Brain), Cordell and Ryan Wells, Cindy Sawyer, Tirzah Rolle of Hollywood, Fl., Eddison Brown, Ursline Thompson, Patricia, Dwight and Anthony Sweeting, Clara Bain, Paul Hanna, Falcon Watson, Junior Hhepburn, Harry Clarke, Duke Hanna, and the membership of the Bahamas Musician and Entertainers Union, The Knowles Family, The Turnquest Family, Virginia Brennen and Family, Saul Bastian and Family, Judy Rolle and Family, Florinda Holbert and Family and the Toote Shop Corner Community.
Friends may pay their respects at ROCK OF AGES FUNERAL CHAPEL Wulff Road and Pinedale from 3:00p.m. to 6:00p.m. on Friday, 26th December and at the church on Saturday, 27th December from 10:00a.m. until service time.