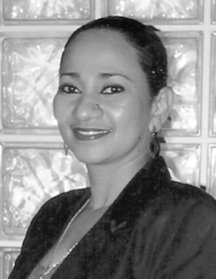 Brickell Angelique Yaun Brennen
unknown - unknown
Funeral Service for the Late Brickell Angelique Yaun Brennen, age 54 years of Imperial Park, will be held on Saturday June 21st, 2014, 10:30 a.m. at St. Francis Xavier Cathedral, West Hill Street. Fr. Glen C. Nixon will officiate. Interment will follow in the Catholic Cemetery, Infant View Road.
Brickell is survived by her Mother: Wilhelmina Brennen; Sister: Monique Brennen; Brothers: Joseph (Nat), Andrew and Gregory Brennen all of Florida; the Meicholas Family; her aunt: Betty Rolle; Uncles: Bernard Johnson of Freeport, Grand Bahama and Douglas Johnson of Canada; Sisters-in-law: Sandra Brennen and Hyacinth Brennen both of Florida and Carmen Major; Nieces: Mia Brennen-Charlton of Florida and Chandia Brennen of California; Grandniece: Amber Stubbs of Florida; Nephews: Angelo Carroll and Kyle Brennen both of Florida and Chandler (Nyjo) Brennen of California; Grandnephews: Coen Charlton of Florida and Evan Meicholas; Other Relatives & Friends: Lady Dame Marguerite Pindling & Family, The Hon Leslie Miller, M.P. & Family, Mark Weyer, Tami Ali Linda Clarke, Melody Scavella, Elder Herbert Johnson & Family, Raymond Johnson & Family, Faye Miller & Family, Renae Humes & Family, Wendy McNeil & Family, April Simms and family, Brenda Rolle & Family, Roselyn Nixon & Family, Lisa Johnson of Canada, Renae Johnson of Atlanta, Dwayne Johnson of New York, Vaughn Johnson of Canada, Eddie, Steve, Randy and Shaft Dean, Elaine Pinder, Gail Wisdom, June Brown-Smith, Eunice Sands, Dean Hassan, Gina Rodgers-Sealy, Yvonne Davis of California, Vanessa Coleby, Patrice and (godchild) Celine Swain, Simone Dillet, Kelly Percival, Debby Houston of California, Miriam Adderley of Florida, Sinovia Coakley & Family, Sonia Bostwick, Brenda Johnson, Yvonne (Oz) Outten of California, Dr Clive Gaskin, Colin Wong, Garth Woodside, Kenny & Ray Rodgers, Michael Symonette, Michael & Phyllis Moss and Family, Ida Burrows, Anamae Poitier, Andrew Conliffe, Beulah Moss of Florida, Philippe Hattab of France, Rosine and Christine Hattab of France, Isabel Strachan, Sabrina Heastie & Family, Kathy Bowe & Family, Michael Hepburn & Family, Gregory Benjamin & Family, Tracy Saunders & Family, Shaft Beneby of Florida, Delpha Erickson, Margie Green, Dr. Alka Sawhney, The staff of Lynn Cancer Institute in Boca Raton, Florida; and other relatives and friends too numerous to mention.
Friends may pay their last respects at Bethel Brothers Morticians, #34 Nassau Street on Friday from 10:00 a.m. to 6:00 p.m. and on Saturday at the cathedral from 9:30 a.m. until service time.
In lieu of flowers, donation may be made to:
The Cancer Society of the Bahamas
East Terrace Centreville
P.O. Box SS 6539
Nassau, Bahamas