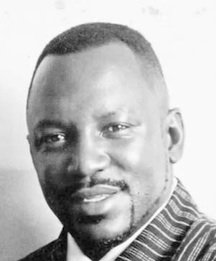 Sidney "Smiley" Walter Rolle
unknown - unknown
Funeral Service for Mr. Sidney Walter "Smiley" Rolle, age 55 years, a resident of #1 Malcolm Road East will be held on Saturday October , 25th 2014, at 11:00 a.m., at Central Church of the Nazerene, East Street South. Officiating will be Dr. Alvin Hepburn Sr. assisted by Pastor Ruth Brown, and Pastor Cyprianna Edgecombe. Interment will be made in Lakeview Memorial Gardens, JFK Drive.
Cherished memories will always be in the hearts of his Wife: Monique Rolle; His loving children : Keito Sands, Sydnease , Carnisha, Sidney Jr. and Jada Rolle. Dr. Alvin Hepburn and Reynaldo Rolle , Jayden Campbell and Jordan Ritchie ; Mother: Sheva Rolle ; Grandchildren: Toccara, Keito Jr and Keano Sands; Sisters: Janet Rolle, Gwendolyn Davis, Vanda Pinder and Sylvia Rease of Fort Lauderdale Florida; Stepsister: Welrmae Clarke; Brothers: Ronald Rolle ; Stepbrother: Kennedy Rolle; Nieces: Crystal Davis, Nicholette Rease, Kaylina and Patika Pinder, Monia Rolle, Iesha Whylly, Diandra , Rashea and Darcell Cash, Brenda Collins of Atlanta, GA. and Pastor Yolanda of Miami; Nephews: Paul Jenkins ( Jimmy) of Atlanta, GA., Beechum and Anthony Coakley, Jareth and Franklyn Davis , Christopher Pinder , Ronald Rolle Jr., Lyden, Cedrick , Cody and Rashad Cash, Dunte and Devaughte Perigord , Chris , Christin and Chrishawn Sands; Sisters - in - law: Shantel Rolle, Regina Whylly, Lashanda Sands, Beverly and Lashawn Cash; Brother -in- laws: Franklyn Davis , Coporal 2618 Quincy Pinder, John Rease of Fort Lauderdale Florida and Joe Black, Dedrick and Cedrick Cash , leading Seaman Stephen Whylly and Chris Sands; Aunt: Lillis Pennerman ; Cousins: Pastor Judy Bethel of Freeport Grand Bahamas, Marion Taylor, Lula Mckinney, Anna Hill of Florida, Gracie Edward, Lt. Anthony Evans of the Royal Bahamas Defense Force, John Evans, Queenell Young and Philip Rolle; Other host of relatives and friends including: The Central Church of the Nazarene family, The Bassette family, the Evans family, the Entire Atlantis Engineering department at Atlantis, the Paradise Utilities at Atlantis family, the Ridgeland park family, the Malcolm road family, Sidney Wilson and family, The Brown family, , the Watson family, Valencia Smith and family, The Charlow and family, The BHCAWU family, Bishop Landford Bethel and family, the Whylly family, Mr. Lovejoy and family, The PBX Department at Atlantis, the Entire Nazarene family, Ian Brathwaite and family, The Davis family, The major family, Ivonie Ingraham and family, Joy and Barbara Rolle family, the ferguson family.and others too numerous to mention.
Relatives and friends may pay their respects at Cedar Crest Funeral Home & Crematorium, Robinson Road and First Street on Friday from 12:00 noon to 6:00p.m and at the church from 9:30 a.m. until service time.