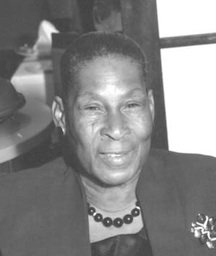 Sybil Glass
unknown - unknown
Announcing the death of Matriach Sybil Glass age 74 years of #168 Melvern Road, Yellow Elder Gardens and formerly of Mt. Thompson, Exuma died at her residence on Sunday, October 19th, 2014.
She is survived by Children: Henry Barr, Darrin Glass, Brady Glass Sr., Karen Johnson and Portia Johnson;
Grand Children: Brady Jr., Keeshaad, Lakera Glass, Shaneeshiann Burrows, Henricka Barr, Ersley 111, Eilyah, Peyton Johnson, Khaire & Khairon Brown and Gabriel Johnson Jr.;
Sons-in-law: Gabriel Johnson Sr. and Ersley Johnson, Jr.;
Daughter-in-law: Elizabeth Glass;
Funeral service will be announced later.