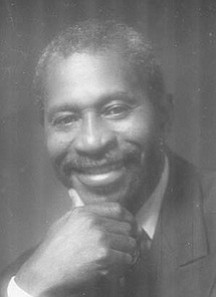 Grawdin "Smoothy" Stuart
unknown - unknown
Funeral service for
Grawdin "Smoothy" Stuart, 66
a resident of Cottonwood Street, Pinewood Gardens & formerly of Long Bay Cays, Andros, will be held at St. Barnabas Anglican Church, Baillou Hill & Wulff Roads, on Friday, 27th February, 2015 at 1:00 p.m.  Officiating will be Canon Basil Tynes, assisted by Fr. Donald Kerr.  Interment follows in Southern Cemetery, Cowpen & Spikenard Roads.
He is survived by his sons: Fitzgerald and Shawn Stuart; Daughters: Melrose Gray, Eugenia Stuart, Vanessa Robinson and Keisha Bevans; Sons-in-law: Brian Gray, Roderick Robinson and Leonardo Bevans; Grandsons: Laron, Lathario, Kryzhano, Justin, Demerco, Nathan, Trevor, Lamar, Lavar and Labron; Granddaughters: Appalonia, Takeia, Brittany, Lauren, Octavia, Britney, Bianca, Vanae, Kailee, Kaleeah and Deshanna; Great Grand's: Akariyah, Tori, Laron Jr.; Godson: Ryan Wilson; Fiancée: Christine Russell; Step children: Keith, Kristina, Chekesha and Roshan; Sisters: Lavenia, Rogina, Georgina, Carthlean, Agnes and Patricia; Brothers: William and David; Nephews: Terrance, Freddie, Don, William, Orville, Anthony, Romeo, Joey, Joel, Roderick, Rodnell, Neko, Edward, Richard and Yule; Nieces: Veronica, Brendalee, Willamae, Monique, Rochelle, Gloria, Georgianna, Juliette, Vanny, Shantell, Kiki, Whitney, Rolando, Isis, Nicole and Idell; Special mentioned: Leotha Coleby; Other Relatives & Friends: Best Friend JIMMY SINCLAIR & THE B.E.C.FAMILY, Greta Brown and Family, Chris Stuart and Family, Ralph Sawyer and Family, Cheryl Turnquest and Family, Leah Stuart and Family, Eula Hepburn and Orange Creek Community, ASP Salathiel Wilson and Family, Bluff and Bennett's Harbour Settlement, Beverly Kemp and the entire Cottonwood Street Community, Christopher Collie, Sgt. Robert McKenzie, former Commissioner of Police Paul Farquharson, Ezekiel and Audrey Russell and Family (Lowe Sound), Teazel Bowe and Family, Taddeus and Marilyn Wright, Chief Supt. Paul and Nurse Terry Rolle and Family, John Pickstock and Family, harrod McPhee and Family, Jimmy and Katrina Soultas the Harbour Island Community, the Russell Family, Evans Family, Barr Family, Woodside Family, Knowles Family, the Red Door Family, Mastic Point, North Andros, Staff of Sea grapes Restaurat Atlantis, Doctos and Staff of PMH Male Medical II, Staff of R14 Housekeeping Dept., Statoil Oil Storage Facility, Freeport, Alternative Laundry, Staff of Island Luck and other relatives and friends too numerous to mention.
Friends may pay their last respects at Demeritte's Funeral Home, Market Street, from 1-6:00 p.m. on Thursday & on Friday at the church from 10:00 a.m. until service time.