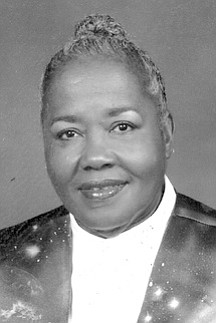 Lillymae Todd
unknown - unknown
Funeral Service for Lillymae Todd, aged 75 years of Palm Terrace, Sunset Park, who died on Tuesday, 14th June, 2016, will be held on Saturday, June 25th, 2016, 10:00 a.m. at Christ The King Anglican Church, Ridgeland Park, West. Canon Curtis Robinson will officiate. Interment will follow in Woodlawn Gardens, Soldier Road.
Precious memories will forever be treasured in the hearts of her loved ones: Sons: Keith and Michael Todd; Daughter-in-law: Apostle Yvette Hall-Todd; Grandchildren: Ketra and Kevette and Jermaine Todd and Tara Evans; Great-grandchildren: Jermaina and Juliano Todd; Sisters: Rosemary Gilbert, Susan Stubbs and Linda Martin; Brothers: Wenzel Ernest Jr., John, Andrew, Keith and Dennis Gilbert; Uncle: Peter Major (Wife: Petrona Major); Grand Aunt: Dorothea Johnson; Sister-in-law: Elvira Gilbert; Nieces and Nephews: Karen Gilbert, Ervin and Janice Weech, Phillipa Mckenzie, Donna Murphy, Kihan Dorsette, Morgan, Manishka Gilbert, Judithmae Stubbs Gilbert, Courtney Karen Gilbert, Agatha Stubbs, Samantha Stubbs, Daphne Gilbert, Adrian Gilbert, Ricardo McKenzie, Derick Gilbert, Gary Edgecombe, Natasha Gilbert, Ashwood Gilbert, Kirk, Frank and Derek Wilson, Vernell Moss, Dwight Major, Elaine Adderley, Melvin Wilson, Diann Major, Matrie Major; Special Friends: Mr. & Mrs. Geralene and Whittington Lightbourn, Yvonne Campbell, Rhoda Mortimer, Dr. Betty L. Cleare, Bishop Tresor D. Rahming Mr. & Mrs. Kim and Tonya Wilson, Mr. & Mrs. Nicholas and Carriemae Knowles, Sheba Armbrister, Lucille Ahalelo, Florida Forbes, Mae Woodside, Kressville Ritchie, Mr. & Mrs. Edgar and Remelda Moxey, Terra Rolle and Tiara Deveaux; Caregiver: Ruth Duncombe; Special Mention: The Poop Deck Family, Infinite Works Family, The Charlton Family, and a Host of Other Friends and Relatives too numerous to mention.
Friends may pay their last respects at Bethel Brothers Morticians, #44 Nassau Street on Friday from 10:00 a.m. to 6:00 p.m. and at the church on Saturday from 9:00 a.m. until service time.