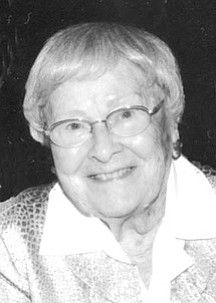 STELLA KATHLEEN AMOURY
unknown - unknown
A FUNERAL SERVICE for STELLA KATHLEEN AMOURY, age 98 of Dick's Point Close, Nassau, The Bahamas, who died peacefully at home on Tuesday, 25th October, 2016, will be held on Tuesday, 1st November, 2016 at Sacred Heart Roman Catholic Church, Shirley Street, Nassau, The Bahamas at 11:00 a.m.
Father Anselm Russell, Monsignor Preston Moss and Deacon Keith Roberts will officiate, and interment will follow in the Sacred Heart Church Cemetery.
Mrs. Amoury (nee Watson) was predeceased by her parents, her husband Sigied Joseph Amoury, her sister Margaret McIntosh, her niece Ann McIntosh, and numerous members of the Amoury family. 
She is survived by her nephew Robert McIntosh and his wife Sylvia, and their children Philip, Kate, Emma and James; many members of the extended Amoury family but particularly Pamela Amoury-Taylor and husband John and their daughters Adele and Emma; Bruce Amoury and wife Iris and their children Dawn, Peter and Amelia; Paul Amoury; Richard and Libby Amoury, the Ponterio family; as well as devoted friends including Angela Moree, Lisa Barigelli, Margaret Richards, Yvonne Sealey-Harris, Joan Lightbourn, Dawn Davies, Francis Cancino, Lady Anne Johnstone, Adie Garner, Richard and Julie Kimble, members of the Inner Wheel, and the Bahamas Contract Bridge Club.
In lieu of flowers donations may be made in her memory to The Cancer Society of The Bahamas, P.O. Box SS-6539, Nassau, The Bahamas, or Sacred Heart Roman Catholic Church, P.O. Box SS-5913, Nassau, The Bahamas.
Arrangements by Kemp's Funeral Home Limited.