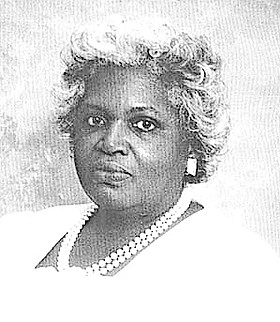 Gladys Elizabeth Dames
unknown - unknown
Death Notice
Gladys Elizabeth Dames, 69
a resident of #28 Halls close off Gladstone Road, died at her residence on Saturday 5th august, 2017.
She is survived by her husband: Richard Dames; 2 sons: Garvin Dames & Anton Dames of Miami, Fl.; 3 daughters: Albertine Porter of Jacksonville Fl., Tonya Dames, Nakasie Orr of Orlando, Fl; grandchildren: Lakia, Lakayla & Keion Orr, Krishna & Christopher Porter, Gladys & Antoniece Dames; 3 sisters: Hilda Douglas, Ellamae Dennard of Jacksonville Fl & Terez Curry; 4 brothers: Ronald, Arlington, Levi & Carlon Johnson; 3 aunts: Elsaida Atwell, Shirley Johnson & Melvese Seymour; 1 uncle: Benjamin Seymour & a host of other relatives & friends.
Funeral arrangements will be announced at a later date.