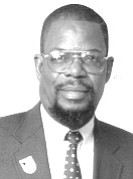 David Livingstone Rolle
unknown - unknown
Funeral Service for David Livingstone Rolle, aged 65years of Curtis, Exuma, will be held on Saturday 20th May 2017, 11:00 a.m. at the E.C. McKenzie Auditorium, Ramsay, Exuma. Pastor Robin Thompson, Pastor Lynden Clarke and other Ministers will officiate. Interment will follow in the Public Cemetery, Curtis, Exuma.
He is survived by his mother: Essie Rolle, Wife Carmetta Rolle, Daughters: Damita Cornish, Dawnika Bethel and Danya Lubin. Grandchildren: Delroy, Delroyn and Daylin Cornish, Morgan and Donovan Bethel. Brother Robert Rolle, Sister Rachel McKenzie. Sons-in-law: Roy Cornish, Marlon Bethel and Cameron Lubin. Uncle :Bishop Hartman Rolle, Aunts :Naomi McKenzie and Izona Rolle Nephews & Nieces: Wendy & Craig Burrows, Randy& Susie Rolle, Mallissa & Able Seaman Teran Hanna, Keisha & Godfrey Mackey, Demetrius & Evie Rolle, Prescola & Sala Sarr, Stephanie & Leonard Culmer, Portia & Harold Rolle, Chris & Wilma Scavella, Patty & Austin Johnson, Dwayne & Maxine Sands, Michette & Tiffany Wilson, Melinda & Alfred Taylor, Kim & Sherey Wood, Keva Wood, Sonia, Colin Scavella, Denzie, Sonya Tralinda, Perry & Zhryvette Wood, Dexter, Reno &Shane Wilson, Gladys Johnson, Tangela Belle, Hadassah Dean, Peggy Williams. Goddaughters: Geroldine Dames, Headlease Smith. Other relatives include: Florene Romer & Family, Johnley & Carnetta Ferguson, Neville & Mavis Williams, Randy & Rosie Smith, Neville Rolle, Leon & Wesley Flowers, Neville Rolle, Simon, Allan Jr., Donald, Walter, Solomon, Patrick, Deon, Cornelius Jr., Carlton, Otis, Terry, Randy, Alfred, Reverend George Kelly, Oswald Dean, Lester, Rev. Franklyn McKenzie, Benjamin, Moses, Abby, Perry, Tyrone, Willard, Duke, Brian, Phil, Everette, Glenroy, Dwayne, Jeffrey, Nathan, Judy, Euthalee, Rochelle, Mildred, Dorothea, Lula, Jackie, Dotlyn, Celcier, Shantel, Sybil, Eulease, Jennimae, Lorana, Pearline, Rebecca, Erma, Viola, Fredimae, Orie, Stella, Enamae, Rosemary, Nora, Alvara, Lucille, Drucilla, Sandra, Rosalee, Marsha, Patrenella, Bernadette, Jennifer, Lillian, Evonne, Nadine, Val, Kenzie, Sally, Elaine, Geroldine, Zenola, Millicent, Arnett, Dorita Mcphee, Rev. Cedric Smith & Family, Pastor Robin Thompson and Mt. Sinai Church Family, Eva & Pamela Greenslade, Sonia Dean 7 Family, Vernell Richardson & Family, Aubrianna & Family, Advilda Lloyd & family, Eulene Johnson & Family, Rev Lyn Clarke & Family, Sandra Forbes & Family, Minister Desmond Williams & Family, Rev Oswald Nixon & Church Family, the Family of the late Arabella Smith, Quell, Kermit & Family, Bruce, Sammy, Brenda, Florence Smith & Family, Rev Adan Brown & Family, Elsiemae Smith & Family, Edna Baker, Sudilin & Theresa Black, Frederica Knowles, Millicent Wright & Family, McNeil & Rose McKenzie, Lennox, Roland Rolle & Family, Rev Leon Williams & Family, Rev Carla Culmer & Grants Town Wesley Church, Dr. Wesley Francis & his medical team especially Dr. Ashton Ferguson, The communities of Curtis, Stuart Manor & Alexander.
Friends may pay their last respects at Bethel Brothers Morticians on Thursday May 18th, 2017 from 1:00 p.m. to 5:00 p.m. and at Mt. Sinai Union Baptist Church, Stuart Manor, Exuma on Friday from 5:00 p.m. to midnight, and on Saturday at the E. C. McKenzie Auditorium, Ramsay Exuma from 10:00 a.m. until service time.