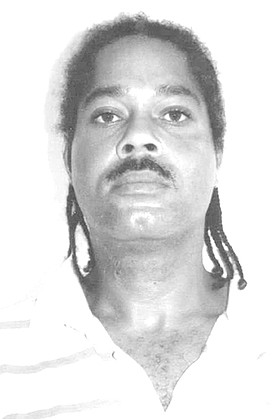 Rico Dion Nixon
unknown - unknown
Funeral Service for Rico Dion Nixon, age 44 years of Marathon Estates, will be held on Saturday November 11, 2017 at 10:00 a.m. at Bethany Assembly Church, Church Hill Subdivision. Officiating will be Pastor Cleveland D. X. Wells assisted by Minister Samantha Wells and Father Richard Wood. Mr. Nixon was cremated prior to his service.
Left to cherish his memories are His Sisters: Nyoka Munroe, Yvette and Phillpia Nixon; Brothers: Harcourt Jr. and Quinton Nixon; Sisters-In-law: Suzette and Lynn Terez Davis Nixon; Brother-In-law: Pastor Allen Munroe Sr.; Nieces: Gesele Munroe-Marshall, Dorlisa and Dorrisa Munroe; Grand Niece: Bellany Munroe; Nephews: Allen Munroe Jr., DeAngelo Bowleg and Davian Cartwright; Aunts: Ernestine Williams, Dorothy Knowles, Pauline King, Sylvain Nixon, Edna Bain and Villamay Culmer; Uncles: Leslie Nixon Sr., Kenneth William, Reginald King and many others.
Special Thanks To: Ms. Helen Nefley Wilkinson, Blanch Minnis Family, Percy Carey and Family and Unique Smith.
There will be no viewing.
Arrangements are entrusted to Butlers' Funeral Homes & Crematorium, Ernest and York Streets.