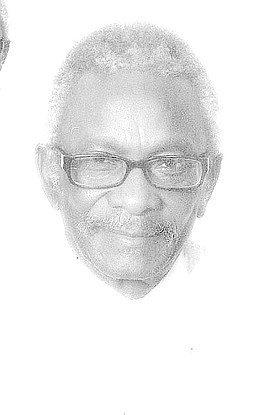 PAUL JOSHUA NESBITT
unknown - unknown
Funeral Service For
PAUL JOSHUA NESBITT, 75
a resident of #23 Lily of the Valley Corner & formerly of Smith's Hill, South Andros, will be held at St. John's Native Baptist Cathedral, Meeting Street, on Saturday, September 16, 2017 at 10:00 a.m. Officiating will be Rev. Dr. Carrington Pinder, assisted by Rev. Dr. Reginald Ferguson, Rev. Ellerston Smith & Rev. Edron E. Pratt. Interment follows in the Church's Cemetery.
Left to carry on Paul's legacy is his wife, Brenda Nesbitt; Sister: Florence Johnson; Brothers: John Nesbitt and Kalab Newton (adopted brother); Children: Patrice Marshall, Rio, Yvette, Ingrid, Alpacino, Keno, Tamara, Takara and Monique (deceased) Nesbitt; Grand-Children: Thalia Pinder, Quincy, Cpl 3212 Julius Marshall, Teniqua, Akeem and Nurse Lavanna Marshall, Prisineo, Lance, Carlton, Valerio, Aliya, Adam and Neko, Tamia and Teria Nesbitt. Diamond Cox, Chad Fernander, Amero Bowleg, Breanna and DeShane Seymour; Great-Grand Children: Okalah and Oneia Pinder, Laquan, Quinaj and Kuimaya Marshall, Prashaun Nesbitt and Jaelyn Bain; Son in Law: Cyril Marshall; Brothers in Law: Ivan Conyers, Thomas Neely, Sherwin Burrows, Bertruma and Renrick Murphy; Sisters in Law: Clara Evans, Christene Burrows, Cynthia and Thalia Conyers and Michelle Nesbitt; Nephews: Edmond Johnson, Jonathan, Okel, Noland, Roland, Joland, Donald and Javis Nesbitt, Walter and Williams Whyms, Mauruce, Bertrum and Donte, Desmond, Conyers and Dario Neely; Nieces: Leotha Riley, Mary-Jane, Lillian, Catherine, Tiffany and Denise Nesbitt, Melverne Butler, Fredrica Gibson. Dr. Gertrude Holder, Chara and Charice Burrows, Latoya, Shavonne and Aura Neely, Kim and Deann Conyers; Aunts in Law: Branhilda, Norma and Delcina Hutchinson and Icelyn Fowler; Uncle in Law: Leon Hutchinson; Grand Daughter in Law: Carla Marshall; Adopted Children; Nancy Saunders, James Ingraham, Bradley Duncombe, Decosta Williams, Larry, Patrick, Hugh, Patricia and Ann Marshall. Other Relatives and friends including; Ruby and Karen Morley, Ronnie, Trevor, Dennis, Joyanne, Leotha and Naketha Roberts, Charlene, Coolie and Delphine Johnson, Jasmin Sturrup, Tony Gibson, (God mother) Meryl Ash, Marina Ingraham, Turner Stubbs, Sarah Minnis, Nelliemae Walker, Pearlene Johnson, Rev. Dr. Carrington Pinder & family, Rev. Dr. Reginald Ferguson & family, Rev. Ellerston & Evangelist Daphne Smith & family, Rev. Ekron E. Pratt & family, Rev. Lindsay Williamson & family. Dec. Perry Nicolls & family, Dec. Perry Williams & family, Bro. Israel Clarke & family, Sister Letitia Smith & family, Dec. Shelia Seymour & family, Dec. Elsadia Porter & family, Mother Catherin Pratt & family, St. John's Cathedral Usher Board, St. John's Cathedral Men's Ministry, St John's Cathedral Church family, Bro. Anthony Darling & family, The Inter Denominational Men's Ministry, Smith Hill Andros Family, Chester Fernander, Garvie Storr and Renae Ferguson and Family, The entire Lilly of the Valley Corner Family, the Marshall family, Erma McPhee & family, Laura Kemp & family & many other too numerous to mention.
Friends may pay their last respects at Demeritte's Funeral Home, Market Street, from 12-6:00 p.m. on Friday & on Saturday at the church from 9:00 a.m. until service time.