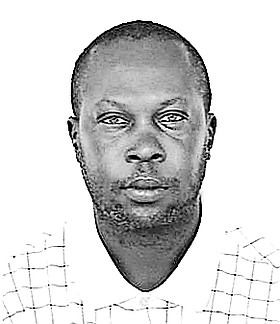 CLINTON "Shortman, Shorty" DEGARDO BARR
unknown - unknown
Funeral Service for
CLINTON DEGARDO "Shortman, Shorty" BARR, 46
A Resident of Hamilton Street, off Kemp Road, Nassau N.P., The Bahamas, will be held on Saturday, September 23rd, 2017 at 11:00am at First Baptist Church, Market Street South and Coconut Grove. Officiating will be Reverend Diana Francis. Assisted by Other Ministers of the Gospel. Interment will follow in the Southern Cemetery, Cowpen and Spikenard Roads.
He is survived by his Wife: Louise Barr; Two Children: Clinton Jr., and Lavardo Barr; Step-Children: Jennifer Simmons, Sonia and Donald Louis; Step-Grandson: Prince Johnson; Mother: Thelma McDonald; Four Brothers: Clayzon McDonald, Carlos, Willard and Philmor Barr; Four Sisters: Erece Ferguson, Shantel Arnette, Shanique and Niquea Barr; Brothers-In-Law: Terrance Ferguson and Kent Arnette; Sisters-In-Law: Bethsheba Bridgewater, Cheryl Clarke; Three Aunts: Ida Poitier, Leanna Mackey and Evangeline McDonald; One Uncle: Richard McDonald; Nieces: Terranique and Terrez Ferguson, Cierra, Cenia, Carlisa, Carlia, Phylice, Felicia, Terrel, Tresha, Keisha, Tyesha, Leonique and Quincia Barr, Kenisha Arnette, Daelle McDonald; Nephews: Clayzon Jr., and Clayton McDonald, Carlos Barr Jr., Terrance Ferguson Jr., Jarado, Ceron, Gipvanni, Jamaal, Terrance, Stanley, Darran and Keishon Barr, Hriou Rolle; Grand-Nieces: Lamiya, Kezia, Blue Ivy, Latavia and Diamond Barr; Grand-Nephews: Rudolph Mott Jr., Clayzon 3rd, Akeem and Shanno Barr; A host of other relatives and friends including: Janice Gibson and Family, Karen Colebrooke,Vashti McDonald,Christina Coakley and Daria Edgecombe, Candy Marshall and Family, Minister Kandall Eneas, Maytha Eneas, Gene, Edith and Cyril Williams, Steve and the Bimini Family, Anthony Poitier and Family, Maureen Dawkins and Family, Donald McKenzie and Family, Vanessa Storr, Fernando Lundy, Brian Thompson and Family, Stacia Cartwright, Hilton Louis, Kenneth Brown, Alie Butler, Jamall Cleare, Ben Forbes and the Englerston Crew, The Kemp Road Family, Ossie Major, Bradley Bastian, Mervin Ingraham and the Corner Crew, The Moxey Family, Jusy Collie, Mary and Geno, Friends of Hertz Car Rental, OPAC Bahamas, Douglas Culmer of Exuma and many other friends too numerous to mention.
Friends may pay their last respects at REST ON FUNERAL CHAPEL LTD. #19 Kenwood Street and Mount Royal Avenue from 10:00 a.m. to 5:00 p.m on Friday, 22nd September and at the church on Saturday, 23rd September from 10:00 a.m. until service time.