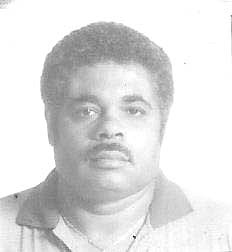 Lowell Thomas Ricthie
unknown - unknown
Funeral Service for Lowell Thomas Ricthie, age 74 of Virginia Street, will be held on Saturday, December 8th, 2018 at 11:00am at Believers Gospel Chapel, Prince Charles Drive and Trinidad Avenue. Officiating will be Pastor Roderick Y. Rolle, assisted by other Ministers of the Gospel. Interment will follow in The Southern Cemetery, Cowpen and Spikenard Roads.
Left to treasure his memories are his: Daughter: Sandra "Sandy" Rolle; Grandchildren: ​​Mikhail, Reshmi and Ria Davis​; 1 Great granddaughter: ​​Brielle Rolle; Brothers:​​ H.V Hank Ritchie of Tennessee; Lamuel Robert Ritchie of California; ​Stepsister: Cindy Taylor; ​Sisters-in-law: ​​Vicki Faulkner Ritchie of Tennessee and Anita Ritchie of California; ​Son- in- law:​​ Glenn Rolle; Niece and Nephews:​​ Peyton Elizabeth Ritchie of Tennessee, Captain Clifton O'Brian Ritchie of Tennessee, Calliope Ritchie, Close Friend and Confidant: Dwayne Gibson and family; Numerous Cousins including:​​ Magnol Walker & family, Nillie Thompson & family, Anita Turnquest & family, Mary and Errol Ingraham, Tony Cooper, Rosie Cartwright & family, Dorothy Austin & family, Marie Diah & family, Edgar Walker &family, Suzanne Kemp & family, Gloren walker & family, Paulette Walker & family, Brenda Major & family, Shirley Cartwright & family, Liz Carey & family, Van Diah & family, Zo Sears & family, Kevin Diah & family, Bradley Diah & family and Colin Edgecombe & family, a host of other relatives friends including: Annett Christafiles and family Kirklan, Natasha Morgan, Barton Duncanson, Theodore Thompson, Pastor Roderick Rolle and family, The Believers Gospel Chapel Family, Anthonette Turnquest, Millicent Beckles Pratt & family Audley & Merrilen Hepburn & The Account control dept of furniture plus and many others too numerous to mention.
The body will repose in the Blessed Redeemer Chapel at Ferguson's Funeral Directors, 7th Terrace Collins Avenue, on Friday from 10:00 am - 5:00 p.m. and at the church on Saturday from 10:00a.m. until service time.
.