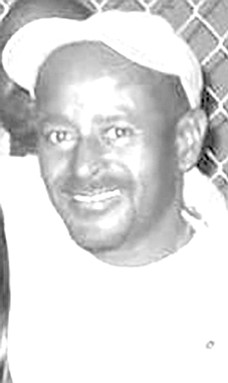 Cedric "Sausage" Leon Spence
unknown - unknown
Funeral Service for the late Cedric Leon "Sausage" Spence, age 55 years of Dumping Ground Corner and Ferguson Street, Bain Town and formerly of Small Hope, Andros, who died peacefully at his residence on Wednesday, 27th December, 2017, will be held at Golden Gates Native Baptist Church, #3 Lobster Avenue, Golden Gates #1, on Saturday, 13th January, 2018 at 11:00 a.m. Reverend Alonzo Hinsey assisted by other Ministers of the Gospel will officiate. Interment will follow in Old Trail Cemetery, Abundant Life Road.
 
He is Pre-deceased by his Parents: Leon Spence and Sylvia Rolle; and Sister: Natasha Newbold. He is survived by his Adopted Parents:  Edward and Augusta Cash and Rowena Spence; Wife: Nikita Cherise Spence; Son: Cedric Leon Spence Jr.; Daughters: Antoiniqua, Nikita, Kelly and Rose Spence; Brothers: Wellington Mackey, John Spence Sr. Kendall and William Dawkins; Sisters: Melinda Sweeting, Gertrude and Joann Rolle, Rose Spence-Burns, Cameal Spence-Bowleg and Amanda Dawkins; Grandchildren: Nakino Minnis, Dianna Dawkins, Candice Rolle, Cedric Spence III and Athena Jennings; Nieces: Sherryann and Ulanda Mackey, Shavette and Shavonne Rolle, Giovanna, and Giavanya Sweeting, Antoinia Pinder, Toshia, Torsheika and Torsheba Newbold. Lashantice Spence, Jonique Spence- Gibson, Brianna Spence, Jeffshanti Dixon, Jeffonia Nicholls, Jeffrenique Bowleg, Kendranique Pearce, Synphony Burns, Kendeisha and Kenya Dawkins, Trinity and Tahlea Brown; Nephews: Antoine and Wellington Mackey Jr., Zhavago Rolle, Lenyrick Rolle, Eric Homer, Giovanni Sweeting, John Spence Jr, Taneio, Christin, Naheem and Johnathon Spence, Leonardo Bowleg, Duran and Lewis Burns Jr. Kendall Dawkins Jr. William and Wilton Dawkins and Vontae Brown; Mother-in-law: Mavis Curtis; Brothers-in-law: Leonard Rolle, Patrick Pratt, Anthony Pinder, Lewis Burns Sr., Tommy Brown, Christopher Munroe, Devon Rahming, Sidney and Deon Brown; Sisters-in-law: Florence Mackey, Chrislyn Spence, Margaret and Shanette Dawkins, Robertha Martin, Kara and Krystal Munroe; Aunt: Betty Paul (Kermit Paul); Uncle: Quebell Rolle (Betty Rolle); Cousins: Franklyn Smith, Lavina Barr, Kayla Linsey, Kevin Kelly, Kirkwood Paul Jr., Emily, Marva, Christopher, Clarence and Curtis  Mitchell , Janet Frazier, Leonard and Alfred Minnis, Leroy Minnis Jr. Rudolph Spence, Corraine Rolle,  Dellemae .Coral . Oswald , Patrick and  Edward Newton, Pamela Storr, Ivamame and Alice Rolle, Andrew, Karen, Sue and Keith Rolle, Denise Hinsey, Christine Sands, Fritzroy and Jacquline Spence, Harry Deveaux and Salina Baptiste; Special Friends and Acquaintances: Terrence Bethel, Nardo Stevens, Andrea Dean, Maria Pinder, Donna Pratt, Brittany, Katherine Nottage, Stevens Family, Saunders Family, Brice Family, The Cash Family, The Brown Family, The Dean Family, The Dumping Ground Corner Family with the entire Bain Town Community, The Gunite Pool Family, the Pa B'S Pub Family, Staff of Accident & Emergency Department and Male Medical II of the Princess Margaret Hospital. 
 
Relatives and friends may pay their respects at Grace Funeral Home, #36 Rosetta Street, Palmdale, on Friday from 10:00 a.m. to 5:00 p.m. and at the Church on Saturday from 10:00 a.m. until service time.