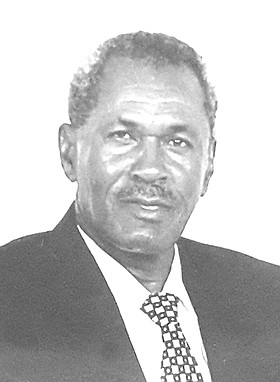 Hugh "Pusher" Taylor
unknown - unknown
Funeral Service for Hugh Taylor age 80 affectionately called "Pusher" a resident of St. Martin Road Golden Gates II and formerly of Rolleville Exuma who died at his residence June 26th, will be held 11:00 a.m. Saturday July 14th, 2018 at Church Of God. Bishop Joseph Smith assisted by Other Ministers will officiate and interment will follow in the Southern Cemetery Cow Pen and Spikenard Roads.
Precious memories will be held in the heart of:
His loving and caring wife Carolyn Taylor,
His extended children: Jeremy, Jenson, Jeffrey Bethel, Princess McIntosh, Katisha Emmanuel, Priscilla Dean
Brother: Alfred Taylor
Sisters:Tangerine Curtis, Evangelist Winniemae Rolle, Maggie Woodside and Gwendolyn Pinder (Freeport GB)
Brothers in law: Jervis Major, Rev. Charles Rolle, George Pinder, 
Daughter in law: Lavanda Bethel
Grandchildren: Philip and Rashad Hanna, Ryan and Jonathan McIntosh, Nathan Hart, Jenson Bethel Jr., Jeremy Bethel Jr., Shane, Sean, Johnathan Grant, Mantano Smith, Janay and Jamie Bethel, Gabrielle McIntosh, Abigail Bethel.
Numerous nieces and nephews:
Judith, Monique, Mennette, Sonia, Florence, Felicia, Shona, Nikita, Nicolamae, Jennifer, Miquel, Sidney, Warren, Dwight, Mario,Clayton, Michael, Otis, Yorick, George Jr., Antoine, Gavano and Arnette Taylor.
Other relatives and friends: 
Mr. Roy Jones and family, Joann McKenzie and Family, Larriette Bethel, Mr. and Mrs. Eric Brown and Family, Everette Hart and Family, Edith Taylor, Iggerina Taylor, Rosales Taylor, The entire Rolleville Community, The Management and Staff of Nassau Flight Services, The Blue Hill Farmers Market community, Vernon Barber Shop, Bethco Water Depot, Ivory Designs Wedding and Decorating, The Golden Gates #2 Community, and a host of other family and friends, too numerous to mention.
Relatives and friends may pay their last respects at THE CHAPEL OF MEMORIES THE NEW COMMONWEALTH FUNERAL HOME INDEPENDENCE DRIVE Friday from 11:00-7:00 p.m. and at the church Saturday from 10:00 a.m. to service time.