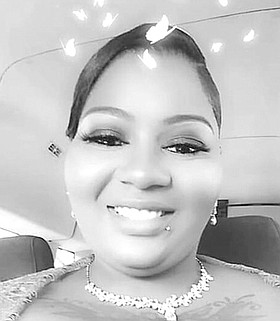 Gabriella "Gabby" Andre Brown
unknown - unknown
Ms. Gabriella Andre Brown, 23
affectionately Called "Gabby"
a resident of Excellence Estates died at her residence on Friday, 5th April, 2019.
She is survived by her father, Garth Brown; mother, Lenica Brown; son, Kaiden Faustin; grandfather, Litfield Rolle; grandmother, Beverly Brown; two brothers, Andrew Brown and Thomas Pyform; four sisters, Monika Rolle, Gardina Laing, Dedrie and Destiny Brown; and a host of other relatives and friends too numerous to mention.
The funeral is scheduled for Saturday, April 27th, 2019 at Pilgrim Ministries International, Minnie Street, New Providence The Bahamas.