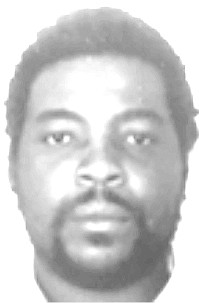 Andrew "Fat Boy" Arlington Gordon
unknown - unknown
Funeral service for Andrew Arlington Gordon affectionately called "Fat Boy" age 36 of Cordeaux Avenue West will be held on Saturday 6th July, 2019 at 11:00A.M. at Vision of Hope Church of God in Christ, Nassau Village, Nassau, Bahamas. Officiating will be Bishop Roy Burrows, assisted by Pastor Jason Davis. Interment will follow in Old Trail Cemetery, Abundant Life Road.
He was predeceased by his mother Iris Vernon, Uncle Freddie and Goldie and friend Pharron Chipman.
Left to cherish his love and memories are his Finance': Tracy Harris, Stepdaughter: Chavonte' Cambridge, Father: Charles Gordon, Stepmother: Angela Gordon, Nine (9) Brothers: Prince, Sheldon, Charles II, Marcus, Theodore Gordon, Matthew, Eion, Clement, Paul Brown from Clarington, Jamaica. Three (3) Sisters: Andrea, Pauline and Charmaine Brown from Clarington, Jamaica. One (1) Adopted Brother: Terrance Rolle, Four (4) Sisters – in – laws: Nadia Rolle, Ellen, Verginia and Nadia Gordon. Two (2) Aunts: Colamae and Agnes Gordon. Nephews: Prince Jr., Prince Charles, Byron, Brandon, Charles III, Marcus Jr., Jerron and Christian. Nieces: Shaniqua, Latoya, Georgetta, Lisa, Meka and Ella. Cousins: Theo, Nardo, Fredo, Theodora, Santina, Sarah, Clint, Bravin, Owen, Casey, Rexa, Jeremey, Porthia. Special friends of the family: Jaydan Richards, and Esther Joseph. A Host of other family members and friends including: Gilda Poitierand family, Nascine Poitier & Family, Inga Evans and Family, Alsada Thompson and Family, Romeo Farrington and Family, The Gunite Pool Family, Phillip Whitehead, Hose', Chester, John, Sherman, Corey, Monkey, Bucket, Nardo and the Farrington Road crew, The Harris Family, Nikki and Glennie, Travette, Yvette, Dellareese, Bastian, Keith & Kera, Lori, Henrickson, Mrs. Smith, Shakera, Edsion, and Family, and many more friends and family to numerous to mention.
Friends may pay their respects at Legacy Memorial Mortuary on #20 Claridge Road on Friday from 10 am to 6 pm and on Saturday from 10 am until service time at the church.