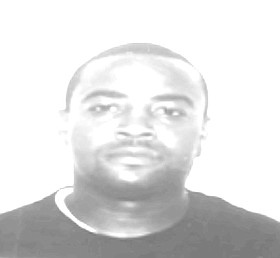 Gary Leroy Taylor
unknown - unknown
Funeral service for the late Gary Leroy Taylor, Age 44 years of Matthew Town Inagua will be held on Saturday, March 16th, 2019 at 11:00a.m. at St. Philips Anglican Church, Smith Street, Matthew Town, Inagua, Bahamas. Officiating will be Revd. Fr. Enrique A. McCartney. Interment will follow in St. Philips Anglican Cemetery.
He leaves behind to mourn: MOTHER: Marionette Simmons-Lightbourne; DAUGHTERS: Garrinique and Latavinique Taylor; SON: Dometrius Taylor; SISTERS: Woman Police Constable #3744 Andromanda Smith and Vernika Taylor, ADPOTED SISTER Heather Ingraham-Rolle; BROTHER: Anton Taylor; BROTHER IN LAW: Donavan Roker; SISTER IN LAW: Ramona Taylor; AUNTS: Evelyn Darville, Malteed Roker, Ruth & Naomi Simmons, Drucilla Higgs, Olive Beneby, Monica, Catherine & Cynthia Simmons, Sylvia White, Francis McCoy, Estella Cartwright and Leah Ferguson; UNCLES: Hilton, Daniel & Marshall Simmons, Leroy & Willis Ferguson, Ronald Roker; NIECES: Ashanti, Antonia,Dajha, Donnett & Dawnte Roker; NEPHEWS: Donovan, Ashton, Anthon,Devante, Akeem & Kayden Wilson; COUSINS: Rico, Dario, Dominic, Dewitt, Richard Jr. Dion, Malik, Renaud, Leroy, Yogi, Bentley, Steve, Derek, Dwight, Matthew, Darren, Jeffrey, Ezekiel, Sanfred, Seddrico, Leroy Jr. Shavaughn, Glenis, Duedanae, Deandrea, Indera, Darnel, Donnita, Victoria, Jenny, Desiree, Stacy, Indera, Monique, Sharina, Sheriya, Rashontae Shatyra, Shakera, Robert, Giovanni, Christabelle, Lashae, Lakia, Ruby, Charles, Rudy, Bernadette, Bernardo, Bernard Jr, Newell, Nadine, Eleanor, Judy, McCoy, Queen Hanna, Estelle Cartwright & Berthamae, Cassell, Stafford, Franklyn, Michael, Beatrice, Elizabeth, Isula, Darlene, Jermaine, Alicia, Constance, Sheena &Colyn Johnson, Glenis Adderley Daniel Morley, Sherell Seymour and Caroline.
Other Relatives and Friends Too Numerous to mention.
Friends may pay their respect at St. Philips Anglican Church on Friday 15th March, 2019 From 3pm to 6pm and again on Saturday from 8am until Service time.