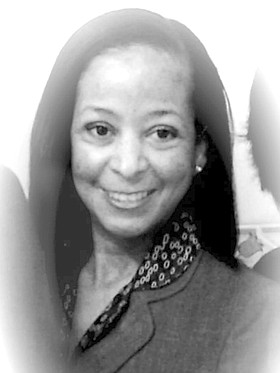 Paula Sherman
unknown - unknown
Funeral Service for the late Paula Sherman age 49 years of Hawkins Hill will be held on Saturday, May 18th, 2019 at The New Mount Zion Baptist Church, Blue Hill Road South at 10:00a.m. Officiating will be Pastor __Stuart, assisted by other ministers of the gospel. Interment will follow in Lakeview Memorial Gardens, J. F. Kennedy Drive.
Cherished memories remain in the hearts of her Son: Raynard Ferguson; Mother: Rudie McPhee; Father: Basil Sherman; Sisters: Odette and Shavon Seymour, Vanessa, Viveca and Yawntalay Sherman; Brothers: Maceo and Wayne Seymour Ian (Rochelle), Wayde and Antonio Sherman, Nephews Ashton Seymour, Orrin Mckenzie, Mylyk Rolle and Troy Duncanson; Nieces: Neveah Moxey & Gia Barnett; Sister-in-law: Charmaine Seymour; Aunts: Willame Lotmore (Don), Roslyn Dean, Dressler and Iris Sherman, Geraldine Brown, Blanche Weech, June Sands & Patricia Kenny; Uncles: Cecil, Godfrey, Bert, Alvin, Ivan and Brently Sherman; Close and Special Friends: Raymount Ferguson (Special Friend), Luther & Mary Ferguson, Eula Sawyer & Lily Washington of Miami, FL.; God Children: Cadria Demeritte, Nahassah Flowers, Christa Curry, Andrew Benjamin and Rubin; Cousins: Presley, Pedro and Ricardo Bullard, Sherrel Bullard, Juanita Roberts, Penny, Zetta, Robert, Shawn (Janice), Antwan Saunders of Bimini, Marion and Wesley Saunders, Shirley Louise, Leroy, James and Livingstone McPhee, Miriam Bain, Doreen Strachan, Andrea Saunders (Willis), Renee Roberts, Zina Beth Sands (Anderson) Melissa Ferguson, Antoinette McPhee, George Wilkinson of New York, Yvonne Bethel of Exuma & Sidney McPhee, Dolly, Lloyd, Chris, Andy, Ladean, George, Sally, Latoya, Locky, Anthony & Lorna, Van & Eugenia Roberts, Ricardo, Jermaine, Crystal & Anishka Lotmore, Shenandoah, Shenequa, Dena, Sherintia, Effernette, Latera, Samantha, Jarvis, John, Tameko, Deangelo, Lavardo, Lakeno. Host of relatives and friends including:, Arnold, Sidney (Moon) McPhee & Family, Ethel McPhee & Family, Shamille Stuart, Sylvia Peterson & Family, The McPhee Families of Exuma, Berthame White, Dianna Russell, Pastor Alfred Stewart and the New Mount Zion Family, Dr. Neil Parker & the Doctors Hospital Family, The Commonwealth Bank Credit Card Service Dept. Family, Lillian Smith, Susan Murray & Family The Durham St. Family, Melony Bain & Family, Rosalind Bethel, Barbara Rolle & Family, Dorothy Taylor & Family, Antoinette Scantlebury & Family, Dianne Gibson and Family, Cynthia Labosky & Family, Brian Mackey & Family, Dale Davis & Family, May Colas, Mazel Deveaux, Paula Williams, The Samuel Family, Ian & Kathiann Antonio, Tonya Dames, Sherry Rolle, Sandra Brice, Jerona Curry, Theidra Albury, Garrie Carter & Family, The Seymour Family, Nettie Carey, R. M. Bailey class of 86, Operations and Customer Service of FML Group of Companies. Those names we forgot to mention, we thank you for your kind words of comfort and prayers.    
Relatives and friends may pay their last respect at Evergreen Mortuary located on Collins Avenue & 5th Terrace on Friday from 10:00a.m. - 6:00p.m. and again at the church from 9:00a.m. until service time.