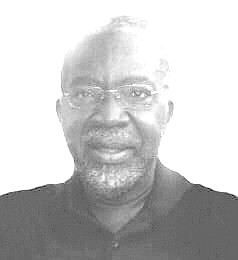 Rodney Oscar Rolle
unknown - unknown
Funeral Service for the late Rodney Oscar Rolle age 68 years of Rolle Town will be held on Saturday, May 18th, 2019 at St. Johns Union Baptist Church, George Town, Exuma at 11:00a.m. Officiating will be Pastor Franklyn McKenzie, assisted by Rev. Reginald McKenzie. Interment will follow in Rolle Town Public Cemetery, Rolle Town, Exuma.
Cherish memories will always linger in the hearts of his Children: Sons: Harry Rolle and Delwood Hall; Daughters: Rochelle, Eurika Rolle, Anastacia and Rodney Jr (decease) ; Grandchildren: Brendi, Brandon, Hank Jr., Trevor, Joshua, Shawn, Keanu, Kamora, Paige, Kasey, Felicity, Philip Jr., Joshua and Niyah; Great Grandchildren: Khemberley, Khemmiah, Brayden, Brandon Jr.; Brothers: Wilfred (Jestina) and Dudley (Lilly) Rolle; Sisters: Retnella, Rubyann, Naomi, Miriam, Ivemae and Branhida: Uncle: Aaron Rolle; Numerous Nieces and Nephews including: Terrance, Joanne, D'Shawnea, Barry, LeeBeth, Pascall, Wilfred Jr., Charles Sr., Drexel, Mavis, Veronica, Petra, Lazandra, Detone, Pleydell, Demetri, Dudley Jr., Daniel, Kenneth, Allen, Sheinamae, Debbieann, Gregory, LeRoy, Richard, Patricia, Noel, Fredrica, Kendal, Calvin , Paul, Cindy, Nathalie, Anthony, Oscar, Theodore, Kevin, Demarco, Maurice, Kimberly, Yvette, Dedrie, Tanya, DellaKece, Dario, Jrube, Anishka, David,; Numerous Grand Nieces and Nephews including: Tiffany, Darren, Warren, Charles Jr., Elton, Tafari, Rayneice; Family of The Late Edna Rolle, Moses Rolle including: Henritta, Esther, Linda, Jenny, Christine, Elvis, Monique, Stephan, Jackie, Elmore and Whitfield. Clarence Rolle Sr. including: Luther, Clarence Jr., Wendal, Stephaine, Ayris, Ena, Craig and Ricardo, Clementina Rolle, Alphonso Rolle, Theresa F-Rolle, Joseph and Susan Dames including: Zillah, Dollie, Jen, Leslie, Karen, Pamela. Rolleville family: Dennis Rolle Sr., Leslie Rolle Sr., Karis Rolle, Julus Rolle and Theopholus. Numerous Relatives and Friends Including: Exuma Travel & Transporation, The Hon. Perry Christie former Prime Minister, The Hon Philip Davis Party Leader, MP, The Hon. I. Chester Cooper, Former MP Anthony Moss, The Staff of Augusta Bay, Berlies Car Rental, Peace & Plenty including Doc, Doe Boi Enterprises, Buzzy & Kayla at Fish Fry, Jane Morley, Three Sister Restaurant, Strachan's Aviation, BahamasAir, Kermits Restaurant, AA , Odyssey and the entire community of Rolle Town.
Relatives and friends may pay their last respect at Evergreen Mortuary located in Hoopers Bay, Exuma on Friday from 12:00noon- 6:00p.m. and again at the church on Saturday from 10:00a.m. until service time.