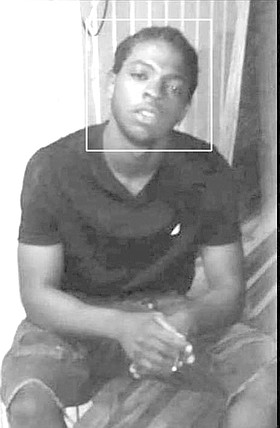 Vashad Trevon Stubbs
unknown - unknown
Funeral service for the late Vashad Trevon Stubbs affectionately called "Shad" age 19 years of Johnson Road will be held on Saturday, May 25th, 2019 at 1:00 p.m. at St. Paul's Baptist Church, Bernard Road. Officiating will be Rev. Dr. J Carl Rahming and Pastor Pedro Cartwright. Interment will follow in Fox Hill Cemetery, Fox Hill Road.
Left to cherish his memories are his parents: Zurie and Alys Adderley, Barry and Judy Davis; grandparents: Alfred Henry Stubbs, Doreen and Ettienne Chipman, Gregory Adderley Sr.; great grandmother: Genesta Adderley; sisters & brothers: Kevinya Hall, Barrinique Davis, Akia Poitier, Delon and Trevor Jr. Armbrister, Zurie Jr., Zion and A'zari Adderley; aunts & uncles: Keamine and Rositta Adderley, Heslyn and Joseph Simmons, Anjil and Wilton Ash, Alando and Alex Stubbs, Ingrid Adderley, Terence and Valentino Adderley, Shawn and Gregory Adderley, Pamela Allen, Sandra Cooper, Patricia and Makella Stubbs, Joyann Whyms, Taramae Buutler, Anastatia McBride, Shemeka Rolle, Andrea and Emily Brennen, Andrew Brennen, Ashton Pierre, Carlos, Ron, Julings, Stephen and Leander Chipman; grandaunts & uncles: Gregory (Cat) Adderley and Sherelle Cash, Barbara and Melvin Johnson, Daffala and Stephen Curry, Dudley and Melonie Adderley, Marsha and Kendall Richardson, Whitney and Odell Adderley, Sheridan and Daron Ellis, Minister Emily Rocker, Martha Johnson, Lillian Brown and Carolyn Roberts and Freeport, Dwight and Terran Brice, Troy and Yvetta Adderley, Don and Sherry Adderley, Felix and Margaret Adderley, Lincoln and Nickita Adderley, Henry and Lyron, Arlington and Diane King, Irene Storr and Deloris Stubbs, Sammy Adderley; great grandaunts: Daisy Bain, Hester Rolle and Isdera Taylor; cousins: Kamille, Destiny and Ciara Adderley, Joey and Jonathan Simmons, Tariq Munroe, Rashay, Aaliyah and Kenjil Adderley, Allisha Ash, Ashan Stubbs, Deoanya Adderley, Vandylce and Angel Collie, Requel and Bruno Darville, Lakiesha Adderley, Ashley Adderley, Crystal and Dean Knowles, Antonio Bullard, Sameko and Suzanne Adderley, Louisha and Megan Curry, Alvin and Brashad Cooper, Radon Printino, Shakell, Chadisher, Fe'brion, Christina (Antonio) Williams, Nakita, Letoya, Taje, Jorell, Jorald, Sahanayah, Terniqucia, Dwasionique, Dasion, Nyasia, Briane, Asjia, William Jr., Savion, Miracle, Ashton, Jayden, Derek Jr., Eward and Elijah; god sister: Miracle Hanna; special friend: Angel Goodman; other relatives and friends including: Prophetess Tanya Mortimer and Family, Margaret Armbrister and Family, Latiko Rolle and Family, Baldwin Clarke and Family, The Brice Family, The Turner Family, The Morris Family, The Glinton Family, The Forbes Family, The Taylor Family, The Demeritte Family, The Davis Family, Minister Shonell Ferguson and Family, Deangelo Wright and Family, Jason Silla and Family, Kevin Rolle and Family, The Smith Family, Delrado Burrows and Family; other relatives and friends too numerous to mention.
Viewing will be held in the Celestial Suite at Restview Memorial Mortuary and Crematorium Ltd., Robinson and Soldier Roads on Friday from 10:00 a.m. to 6:00 p.m. and at the church on Saturday from 11:30 a.m. until service time.