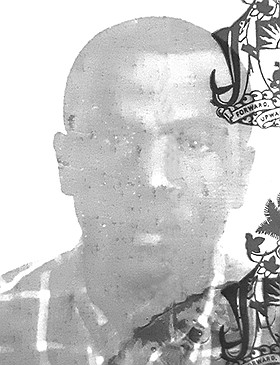 Solomon Strachan
unknown - unknown
Celebration Service for the life of
Mr. Solomon Strachan, 65
of Winton Meadows, Yamacraw Hill and formerly of Gaitors, Cat Island will be held on Saturday, November 16th, 2019, 11:00am at First Baptist Church Market Street & Coconut Grove. Officiating will be Apostle Nelson Strachan Sr., Mo, JP assisted by Dr. Diana Francis, Mo, JP, Prophetess Valleria Strachan, JP. Interment will follow in The Southern Cemetery, Cowpen and Spikenard Roads.
Mr. Strachan's precious memories will linger on in the hearts of his Wife: Evangelist Theresa Esther Strachan; Children: Stephen Carl Strachan, Kevin Solomon Strachan, Errol, Dennis, Natasha Duncombe, Sonia Benson Petty, Kendra Benson Knowles, Judy Charles; Grandchildren: Ashton, Daniel, Kera, Isaac, Isaiah, Alex and Alexius; Bother: Arnold Strachan; Sisters: Lynette Johnson, Elva Scavella, and Vera Strachan; Aunts: Lydia Brown, Thelma Moore; Uncles: Timothy Brown, Donald Moore; Sister; Brothers & Sisters-In-Law: Prophetess Eleanor Burrows, Evangelist Margarete Sweeting, Glendora, Deacon Rudolph Hart of Old Bight, Cat Island, Mrs Archelene Brown & James Brown, Elvis Rolle of Old Bight, Cat Island, Maria Strachan, Prophet Christopher Rolle of Grand Bahama, Brother Hamrick & Theresa Rolle, Charles & Beverly Rolle; Nieces: Geretta Strachan-Collie, Terez Strachan, Monique Oliver, Margaret Oliver, Valerie Hiott of Fort Lauderdale, Gina Murphy, Luceta Hanna, Theresa Johnson, Lisa Clarke, Shenique Scavella, Eloise Scavella, Deidrie Scavella-Smith, Janice Strachan, Leotha Strachan, Darnell Strachan, Gretal Deleveaux, Sheena Dean, Arnette Baker; Nephew: Alphonzo Strachan, Retired Chief Petty Officer Apostle Nelson Strachan Sr., of The Royal Bahamas Defensce Force, Troy Strachan Sr., Eileen and Arnold Strachan of the United States, Jamahl D. Strachan, Sergeant 2675 Arnold Strachan of the Royal Bahamas Police Force, Anwar Strachan, Donavon Cash, Perry Oliver, Marine Seaman Frank Cooper of the Royal Bahamas Defensce Force; and a Host of other relatives and friends including: Seed Outreach Ministry Family, Bishop Luther Thurston & Pastor Irena Thurston, Cedrick Laramore & Family, Deborah & Family, Minerva Strachan-Gardiner, Pernell Edward & Family, Carolyn McDonald & Family, George Turner & Family, Beryl Duncombe & Family, Jeffrey Ambrose & Family, Inspector Leonard 'Rekus' Ramsey of The Royal Bahamas Police Force, Roland Brown & Family , Winifred Bannister & Family, Retired Assistant Superintendent of Police Apostle Elvis Ramsey of The Royal Bahamas Police Force & Family, Pastor Elmond King & Family, Bishop Anthony Campbell & Family, Toni Mortimer, McCoy Family, Strachan Family, Brown Family, Ramsey Family, Hepburn Family, Rolle Family, Dorsette Family, McDonald Family, Peggy Newbold & Family, The Entire Montel Heights Community; Special Thanks to: the Doctors and Nurses at Princess Margaret Hospital.
"For he knows how we are formed, he remembers we are dust. As for man his days are as grass; as a flower of the field, so he flourish. For the wind blows over it and it is gone, and its place remembers it no more. Psalms 103:14-16
Relatives and friends may pay their last respect at Serenity Funeral Home and Crematorium #153 Baillou Hill Road (directly opposite B.P.L.) on Friday from 12:00noon to 5:00pm and at the church on Saturday from 8:30am until service time.