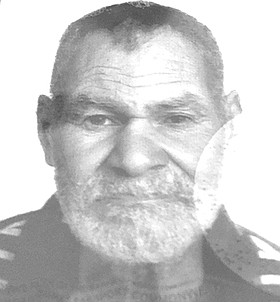 Eric McHardy
unknown - unknown
Funeral Service for Eric McHardy age 65 of Montel Heights formally of Deadman's Cay Long Island. Service will be held at Internatioinal Deliverence Praying Ministries Located second Street the Grove on Saturday 12th October 2019 at 1:30pm. Officating will be Bishop Lawerence Rolle Assisted by other Ministers of the Gospel. Cremation will follow
Left to cherish his fond memories are his Sisters: Lagloria McCardy and Rosebud Hutchinson; Brother: Rosco McCardy (Canada)Brother-in-Law: Terrance Hutchinson Sister-in-Law: Suzanne McCardy Nieces: Sherwanda Hanna, Julie McCardy(Canada), Fredricka Minnis, Tazia Hughes(US) and Tika PennNephews: Peter Bowleg Jr and Adam Weller(US)Grand-Nieces: Aveyah Weller,(US), Adejah Weller(US), Leah Hughes(US) and Sophia McCardyGrand-Nephews: Romeo Bowleg I(Canada), Romeo Sinclair, Peter Bowleg III, Adagio Weller(US), Eden McCardy and Logan Huges(US)Aunts: Dora Turnquest, Thelma McCardy, Marge Wallace, Elsie Knowles, Shirley Knowles and "Auntie" Geneva Uncles: Richard McCardy, Roland "Rowley" McCardy and Perry WallaceOther Cherished Relatives: Barry, Nae, Ann, Leo, Brian, Ezra, Ricky, Julia, Sharmaine, Morgan, Carol, Kenny, Peter, Eugie, Cynthia, Ida, Terry, Sharon, Andrew, Tyrone, Edith, Gloria, Heinfield, Pastor Stephen, Anishka, Ria, Patrice, Anthony, Yawnik, Anthon, Antoinette, Prince, Dougie, Shirley, Carol, Cynthia, Addington, Mary Burrows, Yvette, Claudette, Tony, Craig, Yourick, Mellie, Elenor, and their familiesFriends: Rodrick Burrows, David "Rooster" Randoll, Cina Turnquest, The Deadman's Cay, Grove and Montell Heights Communities and many other family members and friends too numerous to mention.Special thanks to Dr. Davis, Princess Margaret Hospital (Accident and Emergency and Male Surgical Departments), Dr. Yvette Carter and The Deadmans Cay Commumity Clinic.
Friends may pay their last respects in the Chapel at Last Mile Of The Way Funeral Chapel Ltd. Located in the (Rock Of Ages Building). Located Wulff Road and Pinedale on Friday 11th October from 11am until 6pm. And again at the church from 12:30pm until service time.