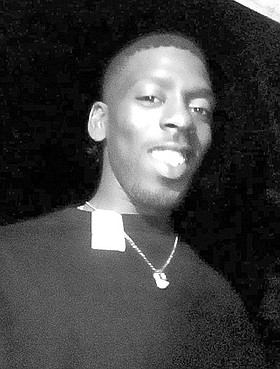 Franklyn Antonio Rolle Jr
unknown - unknown
Funeral service for Franklyn Antonio Rolle Jr age 32 of Blueberry Hill, Fox Hill will be held Saturday 12th of October, 11am at Saint Mark's Native Baptist Church located on Romer Street, Fox Hill. Officiating will be Bishop Carrington S. Pinder & Rev. Dr. Sabrina Pinder assisted by other Ministers of the Gospel. Interment will be held at Fox Hill Cemetery Nassau, Bahamas.
Loving memories will linger in the hearts of his Children: Antonio Rolle, Lakeno Smith, Shakhary Dor and Chapo (Pitbull);Parents: Franklin Rolle and Venessa Rolle; Siblings: Dario, DeVante, DeAndre, Nahshon and Frankneisha; Grandparents:Alfred Rolle (predeceased), Joseph Smith (predeceased), Florence Davis (predeceased) and Reverand Evangelist Irene Rolle; Uncles: Demetrius Rolle (predeceased), Wilfred and Alfred Rolle, Floyd and Norman Bastian, Akeem Smith, Jason, Joseph, Anoton, Antonio, Dollan, Jeffery and Zchivago Smith; Aunts: Debroah Williamson, Petra Smith, Queenie Dean, Lakeisha Feaster, Ruth Davis, Laskeisha Newton, Janet Neeley, Janice Rolle Bonaby, Viola, Lisa Pugh (David), Ministers Charmaine Butler (Emmanuel) and Latina Rolle (Tony); Grand Aunts: Rayana Bain, Renae Davis, Ethel Thompson, Mavis Davis, Lillymae Taylor and Ruthmae Mattingley of Mangrove Cay Andros; Grand Uncle: Tony Davis; Cousins: Tameko, Wesley and Augusto Campbell, Devon Pugh, Tracy Morley, Tyrell, Dakato and Patrell Bastian, Damari, Davanti, Demeo and Antonia Dean, Steven Williamson Jr, Orsinique Rolle, Lakeisha Miller, Y'Sheika Glass, Demetria Rolle, Kristonia Bastian, Mary Davis and Family (USA), Sytella Cambridge and Family, The Bain Family, The Davis Family, The Pinder Family and The Thompson Family; Special Friend: Anazia Dor; God Parents: Stephen Thompson Sr, Bridgette Fox, Cynthina Johnson, Denise Finley, Gayle Trembly and Michelle Williamson; Numerous relatives and friends including: The Senator Fred Mitchell, Bishop Carrington and Reverand Sabrina Pinder, The Pastor, Ministers and members of St. Marks Church, David Grant, Richard Nancy, Damian Barr, Anton Forbes, Sean Demeritte, Randika Rahming, Latisha Smith, Patrona Bethel, Alex & Nathalee Woodside, Shawn & Sophia Olive, Stephen & Kermerita Thompson, John & Latoya Knowles, Neil & Samantha Davis, Jarred Smith, Kevin Bain, Sanford Higgs Rolle, Steven Wiliamson Sr., Mother Ruth Malcom, Sharon Henfield, Angela Sweeting, Dorothy Rolle, Estella Gray, Denise Humes, Ann Forbes, Anton Forbes, Jeremy & Leonard Arnette, Sharon, Sherry, Rhonda, Michelle Johnson, Patrice Outten, Kayla Wilmott, Delta Riley & Family, Rashan Rolle and Family, Cayle Demeritte and Family, Niel Davis and Family, Drexel Sweeting and Family, The Major's, The Wright family, The Ferguson's, The Demeritte's, Chef Ludovic and the entire Pastry Shop team at Atlantis, Sister Sister Cancer Group, L.W. Young Class of 85', The Straw Market Prayer Ministries, The Staff at Sandilands Primary School, The Last Mile of The Way Funeral Chapel. Special thanks to: The entire Community of Fox Hill and the Homicide Section of The Royal Bahamas Police Force. To those whom we may have forgotten, please accept our humble apology.
Friends may pay their last respects in the Chapel at Last Mile of The Way Funeral Chapel Ltd. Located in the (Rock of Ages Building). Located Wulff Road and Pinedale on Friday 11th October from 11am until 6pm. And again at the church from 10am until service time.