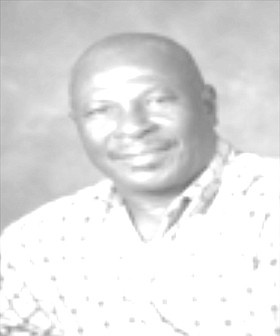 Manice "Bazel" Fils-Aime
unknown - unknown
DEATH NOTICE FOR:
Manice "Bazel" Fils-Aime
Age: 81 Years Old
A Resident of #12 Bamboo Street Golden Gates, Nassau Bahamas & formerly of Chan Sol ,Haiti. Who peacefully passed away at the Princess Margaret Hospital on Saturday 22nd February, 2020.
He is survived by his Daughters: Julie McHardy (Theodore), Marlene Verdelus (Widnau), Princess Pierre, Michelle Rolle, Elvina Verdul; Grandsons: Wilken Arris, Jean Widnau Toupuissant Jr, Cliffon Rolle; Grand Daughters: Cliffchella Rolle, Nadeige Brave, Natacha Brave; Brother: Loubert Verdul;Sisters: Annette Vedul, Mrs. Tony
Funeral arrangements has been entrusted to Rest on Funeral Chapel Limited and details will be announced at a later date.